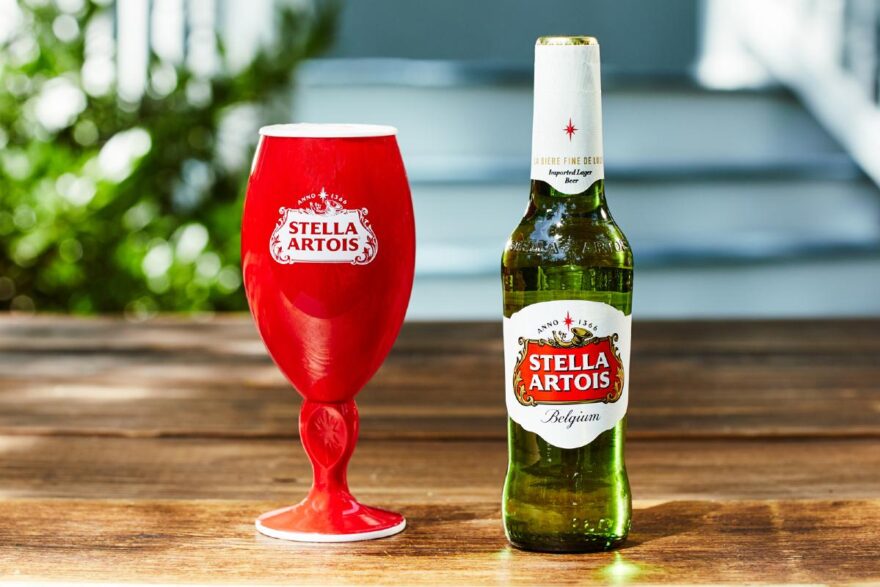 Stella Artois is an amazing Belgian beer that we often consider as the first choice at Christmas time. One of the main reasons is that Stella Artois used to be a seasonal lager available only during this event in the past. But now, you can enjoy the flagship anytime, anywhere and in any form like the bottle, the can and the keg. 
Today, Stella Artois is not just a beer brand, but also takes great responsibility for environmental protection by donating to water.org through the project "Pour It Forward".
What else do you know about this world's best-selling beer? Let's discover Stella Artois and other must-know things in this article.
600 years of tradition
The origin of Stella Artois lager can possibly be traced back to 1366 when the Brouwerij Den Hoorn was found in Leuven, Belgium.
In 1708, Sebastian Artois became the master brewer there and his name was coupled to the brewery, hence changing from the Brouwerij Den Hoorn to the Brouwerij Artois (the Artois Brewery).
Later in 1926, the brewery decided to create a special beer for Christmas. The name "Stella" (meaning Star in Latin) was used to illustrate the extraordinary clarity and its golden color; and the star is a popular symbol for Christmas. In the same instance, "Artois" was the name of the brewery owner.
Because the launch of this beer was very successful, the company produced Stella Artois all year long to keep up with the demand. Nowadays, Stella Artois is available in 80 countries all over the world.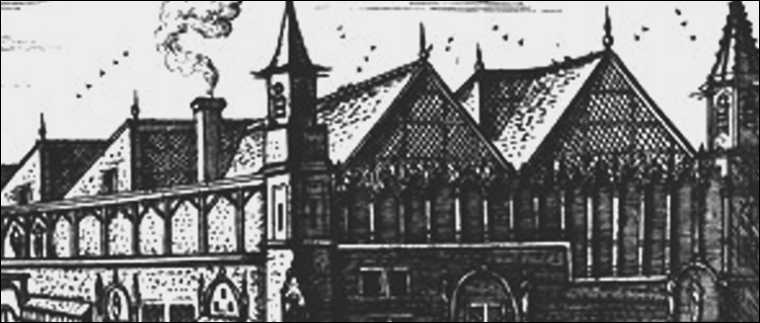 Clear, crispy flavor and a high ABV
The refreshing, well-balanced flavor of Stella Artois is a good way to treat yourself during holidays or even at every dinner time.
Stella Artois is fermented by using the finest ingredients to create a clear taste, sweet notes, slightly spicy herbal flavors and exceptional clarity. The original Stella Artois has a relatively high alcohol content, up to 5.2 ABV, but now you can also find lighter versions ranging from 4% to 5.2%.
Serving Stella Artois in the right way
A 9-step pouring ritual is a perfect way for preparing a chalice of Stella Artois.
The step begins with chilling the chalice in a cold-water bath, then opening the nozzle and discarding the very first drops of beer to ensure freshness.
Then, you hold the chalice at a 45-degree angle and pour the beer gently to obtain the perfect combination of beer and foam.
You continue the process by skimming large bubbles on the top, checking if the foam height is appropriate (about 3 cm) and so on. You can watch this video to see how a drought master prepares Stella Artois.
Food pairing with Stella Artois
The crispy, dry mouthfeel with a moderate bitterness of Stella Artois is ideal for a lot of dishes.
Stella Artois beer is very versatile, as you can drink the beer with light dishes like fish, salads and seafood.
Besides, you can also drink a bottle of Stella Artois with richer dishes like lamb, BBQ, etc and the flavors are still very balancing.
Interesting facts about Stella Artois
A Belgian beer with high popularity
A lot of people are often confused when talking about Stella Artois' origin. As mentioned, this beer originated in Leuven, Belgium with a history of 600 years in brewing. Today, Stella Artois is the most popular beer in Belgium and it is exported worldwide to 80 countries.
The brand also includes ciders and spirits
Apart from its legendary beer, Stella Artois also produces other beverages, such as Cider, a refreshing cider made with 3 selective apple types and Spritzer, a light, gluten-free cider made from apples and hibiscus.
It is associated with "Reassuring costly" advertising in the UK
Stella Artois was more expensive than other lager beers in the UK, possibly due to the higher taxation on its high ABV content. From 1982 to 2007, the brand launched the "Reassuring Costly" ads campaign to prove its lager beer has a higher quality compared to cheaper ones.
You can save water by buying its iconic chalice
The brand shows its responsibility for the community by donating $3.13 for every Stella Artois chalice sold to the organization water.org. In 2015, the brand helped over 1.7 million people to access clean water. Their goal is to provide clean water to 3 million people in developing countries by 2020.
Conclusion
Among many European beer brands, Stella Artois is often considered as the golden European standard for lager. This is not only because of the beer's distinct flavors, but also the traditional history of the brand that attracts consumers and makes everybody enjoy the beer and its story altogether.
I would like to receive a 12-pack of Stella Artois as a gift this Christmas festive season, wouldn't you?