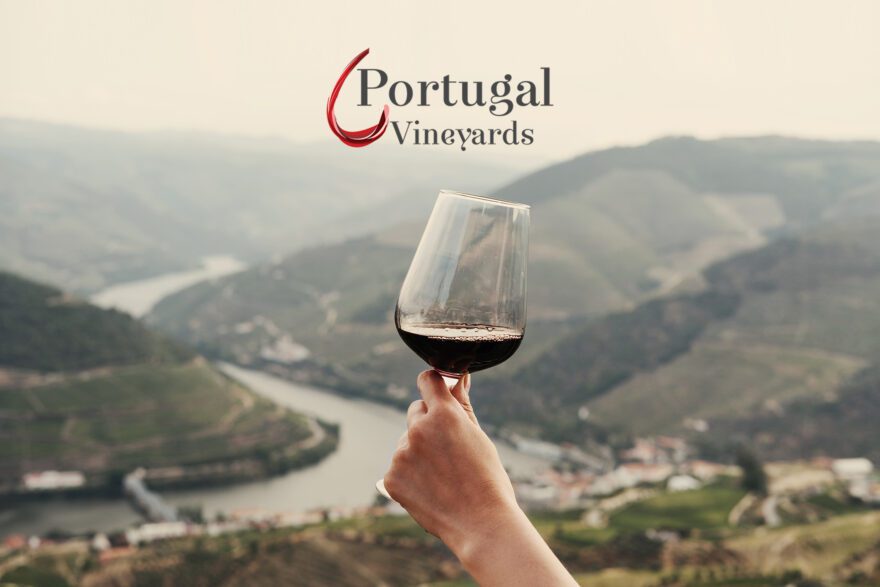 Despite being a small country in area, Portugal is the 10th biggest wine producer and holds a place in the world of wines for its diversity and tradition.
The landscape of Portuguese wine
Over the centuries, Port wine shared a global reputation and put Portugal on the wine map. With more than 250 indigenous grape varieties, Portuguese wines are more than just Ports. The reluctance of growing omnipresent international grape varieties in Portugal has finally paid off in recent years. Featuring the full-bodied, fruit-driven reds and the fizzy vinho verde whites, Portuguese wines are gaining recognition in the international markets.
Born in 1942 during the II World War, sold in 140 countries, and with a production of 20 million bottles per year, Mateus Rosé used to be the ambassador for the Portuguese table wines. But nowadays there are many iconic wines, present in the top picks from the major wine magazines that represent the true Portuguese terroir, wines such as Barca Velha, Chryseia, and Quinta do Vale Meâo in Douro or Pêra Manca, Cartuxa and Esporão in Alentejo.
From the north to the south, the wines and wine regions of Portugal have their distinctive features: the delicately refreshing vinho verde such as the famous Casal Garcia or the perfumed and delicate Alvarinho wines, the prestigious Douro Valley, the oldest demarcated wine region in the world and UNESCO World Heritage landscape, the robust reds from the sunny Alentejo landscapes, the hidden gems from Bairrada and Dão and the new world style from the Lisboa and Setubal.
The Portuguese islands' wines are also trendy with a new breed of producers revitalizing the great Azores white wines and the prestigious Madeira fortified wine that in 1776 celebrated the independence of the United States of America and is still a reference in terms of dessert wines.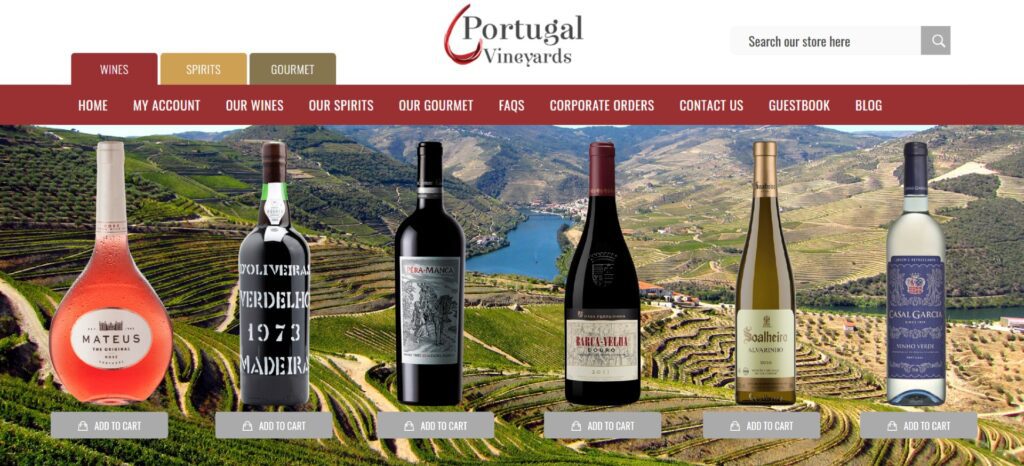 All these can be found in PortugalVineyards, a specialized online wine merchant dedicated to Portuguese wines and spirits. With an incredible selection of over 8,000 labels of Portuguese wines and spirits, PortugalVineyards stands out for a wide range of wines from all the wine-producing regions in Portugal. The wines start from 2 euros per bottle daily drinking table wines, to the rare, old vintage Port from the most emblematic Port wine producers, offering wines that are good value for money, with no compromise of the quality.
Other than the table wines and commercial brands, in PortugalVineyards you can also find a complete offer for Port wines, Madeira wines, Spirits, Liqueurs, and even gourmet products, all at unbeatable prices. PortugalVineyards offers you an unparalleled wine journey with a one-stop shopping experience and a worldwide delivery. We are honored to collaborate with PortugalVineyards in the Asian market, promoting the amazing wines and wine culture of Portugal. As a welcome gift, PortugalVineyards offers to the subscribers of Cellar.Asia a 10% discount offer using the coupon code ABG21PROMO. Start this journey of discovering the world of Portuguese wines now!
Promo Code ABG21PROMO