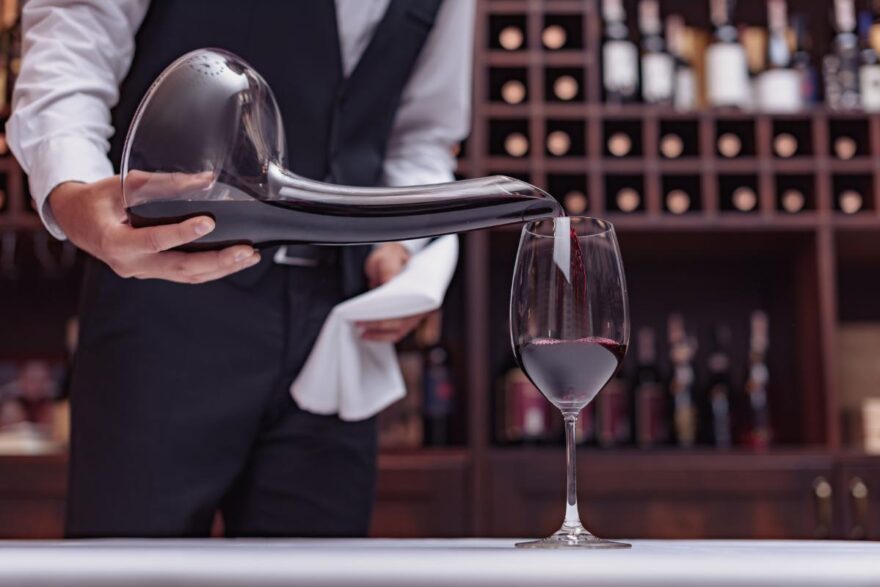 I'm sure you've all had moments where you were at a restaurant and saw them using some sort of tool or serving aid for wine and wondered, "What is that? What does it do? How does it work?" And you are not alone, there are many items of wine service that may not be widely known, but will help you enjoy and preserve your wine better. Let's explore some of the basics!
Decanters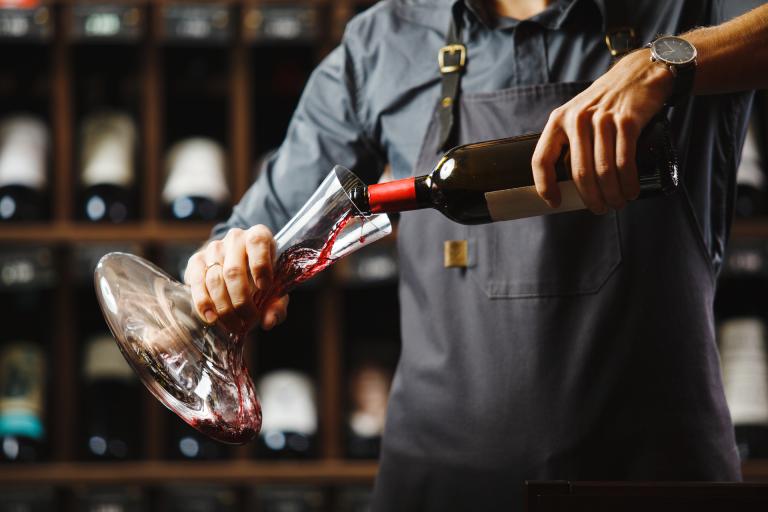 What is a decanter? While most people know what a decanter looks like, not everyone is aware of exactly what purpose they serve.
A decanter is a large glass "pitcher" which will hold an entire bottle of wine, and from which wine may be served rather than from the bottle. The purpose of a decanter is generally to allow the wine to come into contact with oxygen, though it may also be used for serving very old wines, where one would want to pour most of the wine out of the bottle and leave sediment behind.
As the wine mixes with oxygen, flavor and aroma molecules are released, and the wine becomes more open and enjoyable to drink. My favorite decanters have a large, shallow bowl, rather than being mainly vertical, so that there is a large surface area of wine directly in contact with the air. Use these for young wines that really need to breathe a bit before being served.
Corkscrews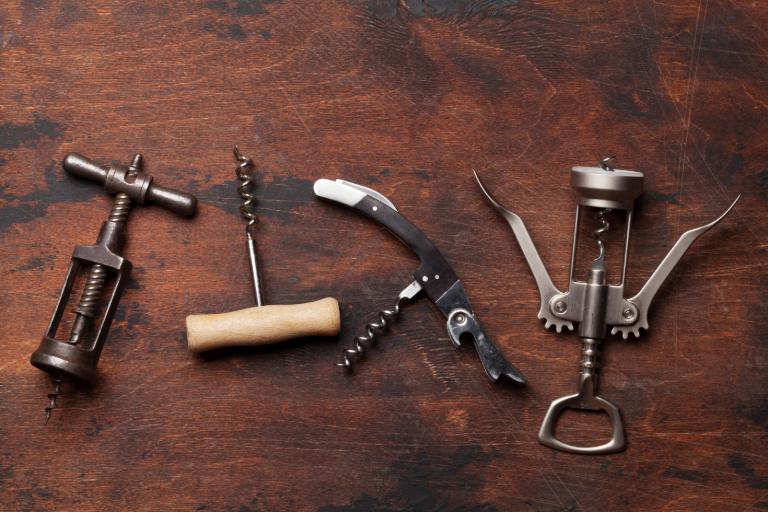 Everyone knows what a corkscrew is and what it is used for, but do you know what each different kind is for? There are more different types of corkscrew than you might think.
Simple corkscrew
This is the most basic of corkscrews – just the metal screw and a handle. This will generally suffice, but it can be difficult to get the proper leverage to pull the cork out.
Double-hinged corkscrew
This is the corkscrew of sommeliers and wine professionals. These tools also include a small serrated knife to cut the foil around the top of the wine bottle. The boot lever of this corkscrew has a hinge in the middle allowing it to be used at different heights, for maximum leverage when pulling the cork out. Use the first small notch in the boot lever as you start pulling out the cork, and as the cork is about halfway out of the bottle, switch to the notch in the end.
Wing Corkscrews
Many beginners enjoy these corkscrews because the screw is easier to center in the middle of the cork, but these can leave a lot of dust and tiny pieces of cork in the wine if removing a natural cork. They also tend to tear through older corks on vintage wines, making it very difficult to remove without leaving half the cork in the bottle.
Cork Extractors
These are not really a corkscrew, but two metal prongs attached to a handle, and they are used to remove older, delicate corks. The prongs are inserted into the bottle, one on each side of the cork, and then the extractor is pulled gently upwards with a twisting motion to remove the cork.
Vacuum Pump
A vacuum pump is very handy for keeping your wine fresh after opening for a longer period of time. The pump comes with several rubber stoppers, which are placed in an open bottle in place of the cork. Using the pump, you then remove the air from the open bottle, vacuum sealing it and helping to prevent oxidation if you don't plan to consume the wine immediately.
Wine Chiller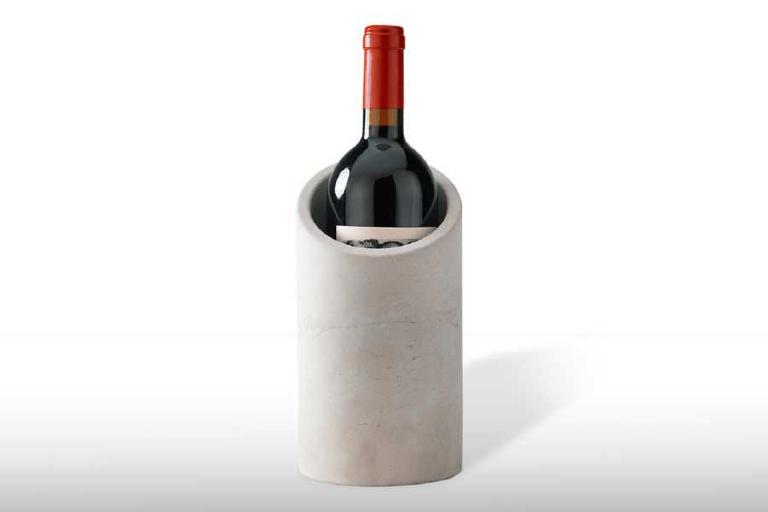 Rather than an ice bucket, which is quite self-explanatory, you may prefer to use a wine chiller. These are much smaller than an ice bucket, making them simpler for home use, but they will only maintain the temperature of an already chilled bottle, not chill the bottle itself. A chiller is a small, often double-walled bucket, just large enough to fit a bottle of wine, which will maintain the bottle's temperature for a few hours. These are great to have during the summer, or for parties, when your wine may be out for several hours and the ambient temperature is warmer than you would like your wine to be.
Coravin
The Coravin is a tool that is more generally used by wine professionals, but may also appeal to great wine enthusiasts. This device allows you to insert a needle through the cork of a bottle, and extract wine without opening the bottle.
The wine you remove is replaced with argon gas from a small cartridge, so that oxygen does not enter the bottle and damage the wine. This way you can enjoy a glass of wine without opening the whole bottle. You can then keep the bottle for another month or more, though it will not age for years because the cork has been punctured and will allow a small amount of air to enter.
This is not an exhaustive list of all the options available to enhance your wine experience, but these are some of the most commonly used tools. As you move forward in your appreciation of wine, you should acquire most of these, particularly a decanter, as they will greatly add to your enjoyment of your wine, especially better quality and vintage wines. When you have a special wine, it's worth taking the time to make sure it is shown to advantage and served in the best possible condition. Enjoy!