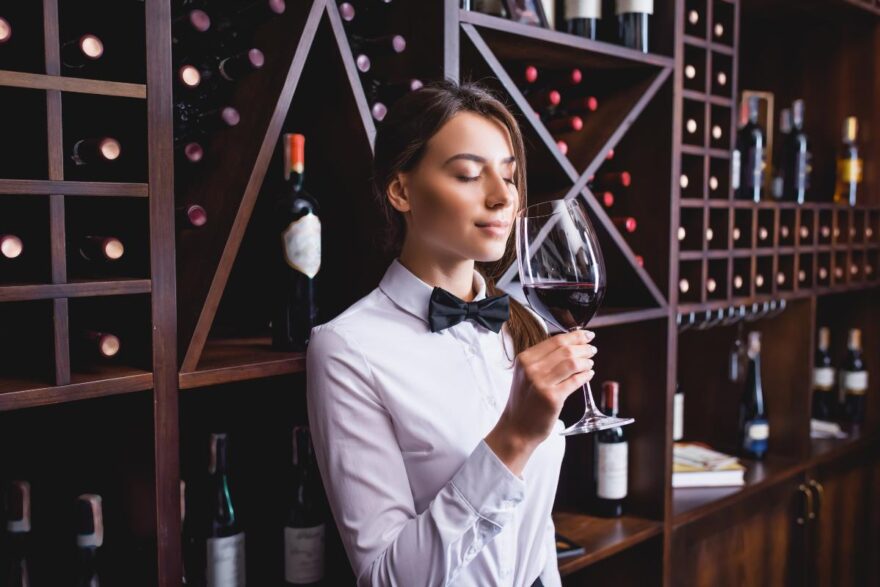 If you love wine and you've occasionally considered leaving your current profession for a life devoted this interest, then join the club. Many wine lovers have dreamed of starting a new career as a sommelier. But before you do that, take a look at what it really takes to become an expert in wine and appreciate the devotion of the best sommeliers to their craft. As someone who left a well-paid career in Artificial Intelligence to follow my wine dreams, I would say that it's all been worth it, but it requires a truly intense devotion.
Education
These days most sommelier positions require some level of official certification, and the two main international certifying bodies are the Court of Master Sommeliers and the Wine and Spirits Education Trust (WSET), both originating and based in the United Kingdom. While both organizations are widely respected, their focus is slightly different.
The Court of Master Sommeliers is very wine service-oriented, focusing not only on mastering wine tasting, but also on proper service, storage, and maintenance of a wine cellar within a restaurant or large hotel. This is the certification that most people think of when referring to a "certified" sommelier. There are 4 levels of certification within this course, from the Introductory level up to the Master Sommelier exam, which can require years of study.
The WSET courses also cover 4 levels, from a level 1 Intro course through the level 4 WSET Diploma in Wines, which itself requires 2 years of classes and exams. The program with the WSET is aimed more at wine business as a whole, with a strong focus on tasting, but very little service-focused knowledge, and also covers global wine commerce, viticultural techniques, and in-depth wine production.
Apprenticeship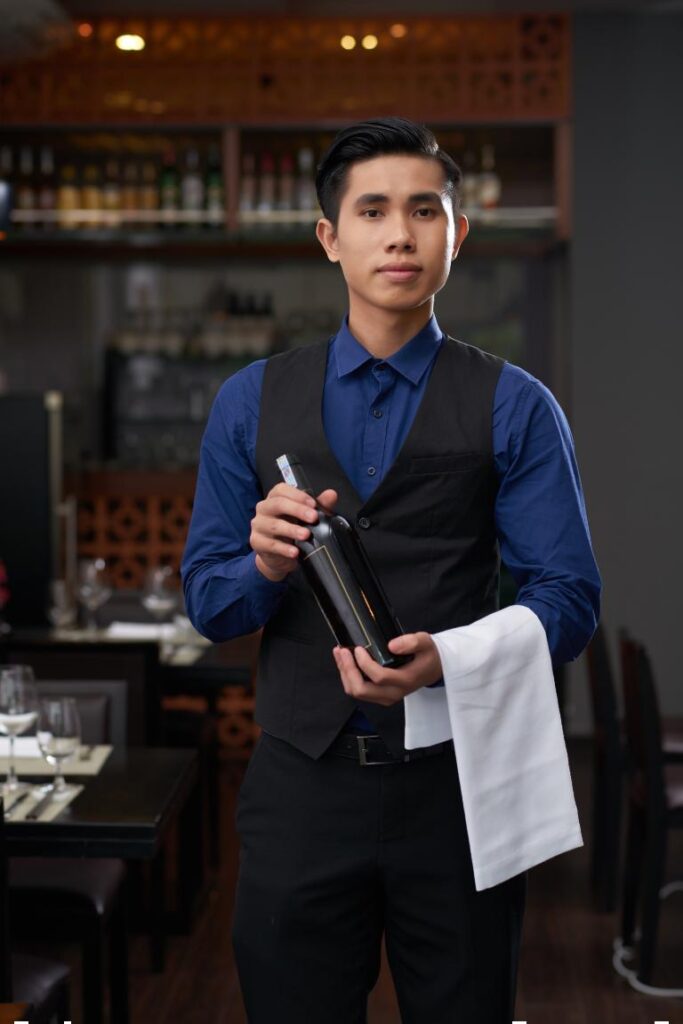 Generally not referred to as an apprenticeship per se, becoming a sommelier often requires a somewhat lengthy period working under more senior sommeliers as part of the training process.
Developing your palate takes a significant amount of time and tasting, and it takes more than a certification to become a somm. It takes years of practice. A sommelier may even start out as a busboy, or server, in a high-end restaurant, tasting from leftover bottles and starting to learn about wine before taking a first level certification course. This allows them to move up to perhaps helping in the cellar, eventually becoming an assistant sommelier or wine server, before they may take on more responsibility for procuring wines and designing a wine list.
The wine profession is interesting, in that you must have a certification to move forward, but without a chance to work in wine, you'll never get the experience necessary to pass the certification. It's very rare for someone to pass the upper level wine certifications without years of professional experience in the wine industry.
When I left my position as Senior Analyst for a corporate risk firm, I had to literally beg someone to hire me in a wine shop because of my lack of experience. And even then they would only take me on as a chef because I had previous experience with working in kitchens.
Travel
The best sommeliers and most knowledgeable wine experts that I know have also traveled extensively through the world's wine regions. There is something about seeing the place the wine was made, talking to the people who make it, touching the soil where the grapes were grown, and seeing the vineyard practices in that area of the world that makes it much easier to retain information. Everything you learn from a book means nothing until you've actually seen it with your own eyes.
I got the worst sunburn of my life pruning vines in New Zealand and I've worked 12-14 hour days in Napa Valley wineries during harvest. These trips have taught me more than many of the wine books I've read, through experiences that are impossible to forget.
Tasting
To learn, you must taste. And taste and taste and taste and taste again. There is no magic in recognizing a wine from a blind tasting, only years of practice and concentration. Many people imagine that being a somm means drinking fabulous bottles of wine constantly and having some fantastic power of divination, but really it means spitting far more than you consume.
It means tasting in a disciplined way, with concentration and notes and rote memorization of facts and names. It means drinking wine in the most unrelaxing way you could imagine, until you can tell a French Bordeaux from a Napa Cab from a Penfolds Shiraz blend with your eyes closed.
Networking
Becoming a sommelier is also all about your network. The wine industry is filled with people who are fanatically devoted to their trade and their craft, and generally you will need to get along with them if you want to enter their world. Networking will help you find mentors, teachers, people with access to wines you want to taste, jobs you want to acquire, and also some of the most all-around interesting people you will ever meet.
The wine world can be small, and you never know who you will run into at a future job, tradeshow, tasting, etc. Try to cultivate your relationships with people who are experienced and remember to help those just getting started. A good sommelier relies almost as much on their reputation as on their palate.
Despite how difficult I may have made it seem, becoming a sommelier and immersing yourself in the field of wine can be one of the most rewarding challenges you will ever undertake. The opportunity to work with interesting people in a complex field involving history, geography, agriculture, and philosophy means you will never get bored. Plus, all the wine! Need I say more? I am incredibly fortunate to be able to make my passion my profession, and I wouldn't trade it for anything.