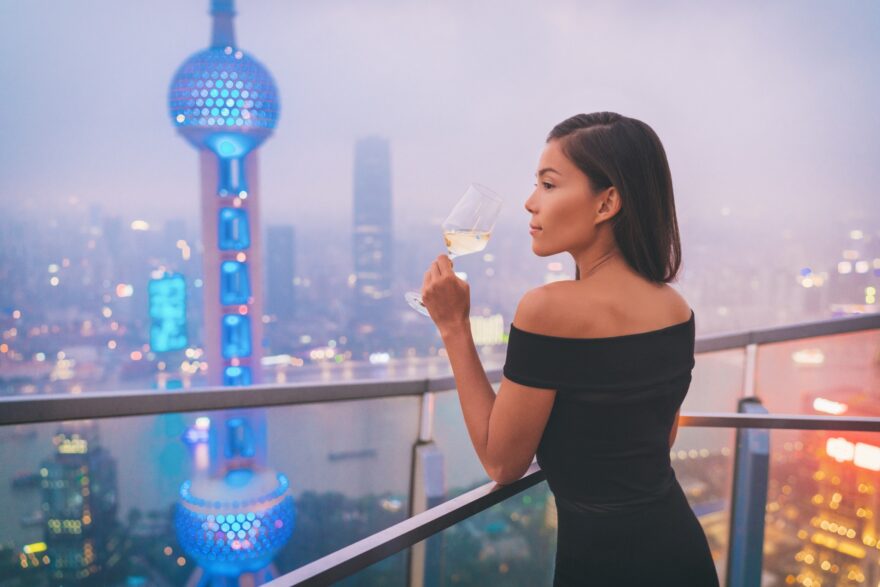 As the initial wave of cold winds sails through, most regions in China have entered into the official winter season. For those in the wine industry, however, a bleak and brutal winter came even earlier this year.
Influenced by the pandemic and a host of other factors, only two of China's thirteen public listed wine companies reported sales growth through the first half of this year, while the import market for wine was equally disappointing. According to the 2020 Statistical Analysis of Wine and Spirits Imports, January–June, issued by the Wine and Spirits Importers and Exporters Branch of the China Chamber of Commerce of I/E of Foodstuffs, Native Produce and Animal Byproducts, both the sales volume and sales value of wine imports to China were down by over 30% for the period. Although the numbers are not yet in for the second half of the year, a continuation of this downward trend is already very much set in stone for the market.
During the ten year period beginning in 2010 and ending in 2019, the wine import market in China enjoyed Compound Annual Growth Rate of 14%. Comparing this with the dismal current state of the market, those in the industry can't help but ask: does an even colder winter lie ahead?
The Chinese language does not lack for dialectical philosophy. For example, the Chinese term for "crisis," weiji, is built from components of the words for "danger" and "opportunity;" put simply, the Chinese language implies that within every crisis are new opportunities, waiting to be seized. So, after taking stock of where things stand heading toward the end of a difficult year, we keep such optimism in mind as we look to the future and explore the new opportunities that await China's wine industry in the coming year.
Consumer spending bounces back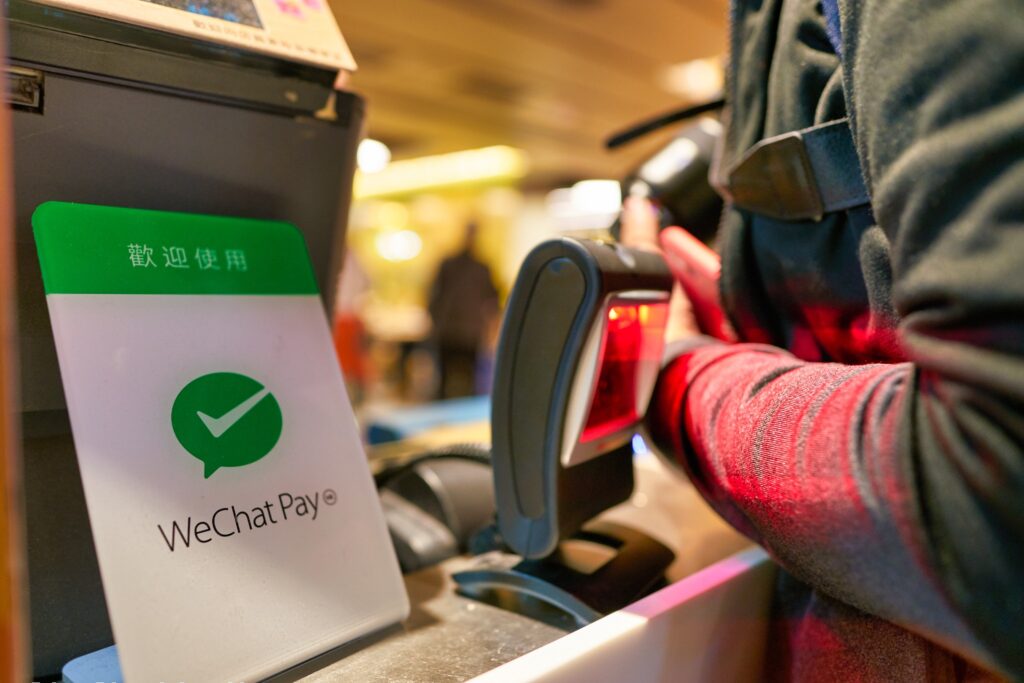 Using recent macroscopic trends as a starting point, we have many reasons to be cautiously optimistic about what 2021 will bring.
First off, due to the stringent measures enacted by the Chinese government to control the spread of the epidemic on a domestic scale, China was among the first countries to begin down the path toward economic recovery. In fact, China's economy largely returned to normal for the third quarter of 2020, and that the year will see overall economic growth is already a foregone conclusion; China will likely be the only major world economy to enjoy positive growth for the year. As the Chinese saying goes, the small streams rise when the main stream is high – for the future economic growth of the consumer wine market, the overall return to strength of China's economy is no doubt great news.
Through the fiscal year's previous three quarters, however, consumer spending had decreased. According to data from the National Bureau of Statistics, overall consumer purchasing among Chinese citizens throughout the country decreased by 3.5% compared to the same period the prior year; deducting price factors, however, further drops this number to 6.6%.
Helping the retail economy bounce back to normal levels has become a focal point across all levels of local government, with officials in every region working to draft and issue new policies to encourage consumer spending. In May of this year, for example, the Shenzhen Liquor Association issued vouchers that valued a total of 50 million RMB to residents of the city to spark spending on wine and spirits in its local market.
With the release of the vaccine, the pandemic is expected to be reined in over the next year, and business travel, exhibitions, trade, and other activities of the social economy should begin a return to normal. The demand for wine will surely bounce back in turn.
Shaking up market patterns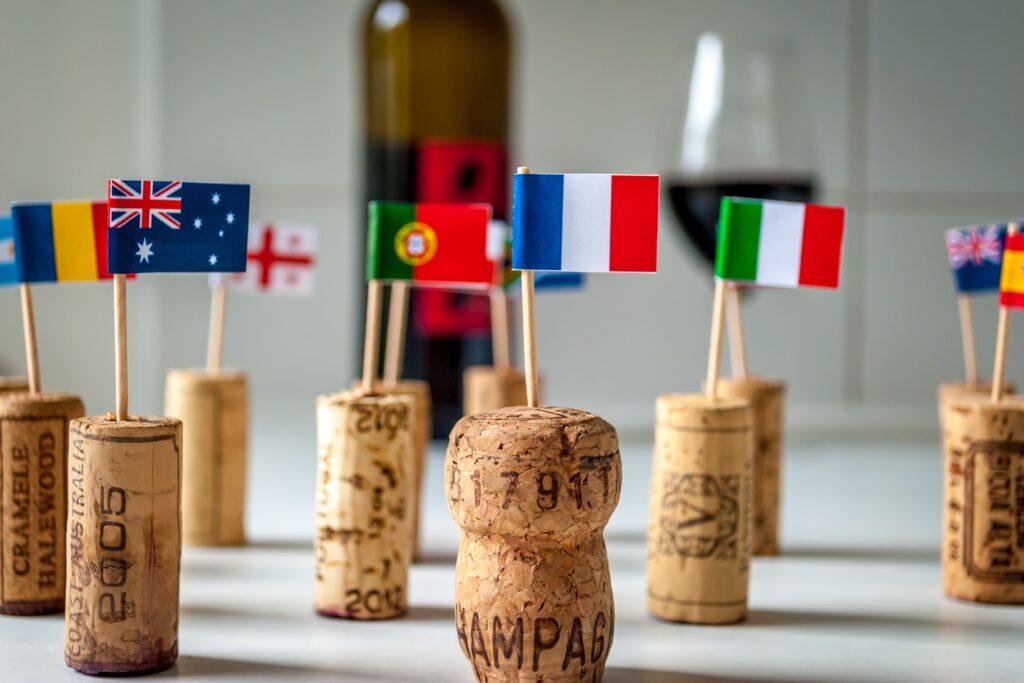 For a long time running, Australia, France, Chile, Italy, and Spain have held the top five spots on the list of Chinese consumers' primary wine sources. In May of last year, an aggressive Australia finally surpassed France as the leading exporter to China. In fact, according to data from Wine Australia, Australian wines accounted for 37% of the entire market through June of this year, having rocketed past second-place France by more than 12 percentage points to become the definitive market leader.
However, the future of Australian wine in China is more uncertain. In August, China's Ministry of Commerce began an investigation into dumping allegations against Australian wine imports, and in November ruled that dumping did in fact exist; anti-dumping duties of up to 212% were imposed with the ruling. Since that time, there have also been rumors circulating around the industry that China's Ministry of Commerce will perhaps launch a similar investigation into European wines in the future, making the uncertainty of next year's wine import market patterns even greater.
Benefiting from a free trade agreement, wines from the countries of Chile and Georgia have been rapidly gaining popularity in China. Of the two, Chilean wines have risen further, with the country taking the third overall spot on the list of China's top wine sources. Although Georgia is a much smaller country, it has become a force to be reckoned with in the Chinese market in its own right, and China is currently among the top three export markets for the country's wine products.
Furthermore, there remain some dark horses in the race for market share in China's wine import market: Argentina, South Africa, and some specialty wine producing regions such as Israel are all eying China as a potential breakthrough market. With the reshuffling of old players and entry of new ones, next year promises to shake up the patterns of the wine import market in China.
Domestic wineries are making their voices heard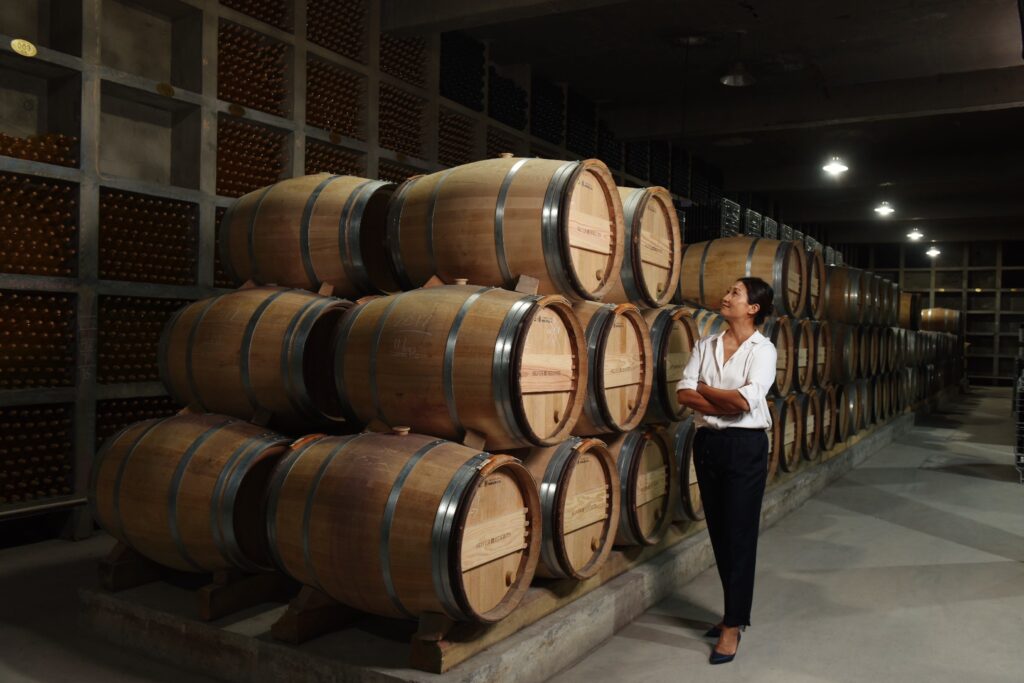 Domestic Chinese wineries have been slowly springing up throughout the past decade or two, mainly scattered throughout China's northwestern region. These entrepreneurs are passionate about their wine and have faith in their winemaking philosophies. They choose to live in regions with poor natural conditions and difficult living environments. Cultivating grapes is seen by many as a way to break out of poverty, and local governments are often willing to offer their support. For example, the Ningxia government has been providing provisional support to assist local grape growers with technology training, nursery imports, road renovation, and water and electrical infrastructure projects.
On the back of many years of painstaking cultivation and meticulous operation, some of these small domestic wineries have begun to receive acknowledgment from members of the industry, and have even picked up quite a few international awards. However, because the production and sales capabilities of these wineries are unable to keep pace with their increased recognition, and because many consumers still view wine strictly as an imported good, these domestic wineries have remained stuck in a position of high acclaim, but low sales.
Today, a new desire for domestic goods has emerged in China's broader cultural market, with Chinese consumers showing renewed pride and interest in local products. Greater cultural dissemination among the people has given the Chinese more confidence in their cultural identity, and these patriotic feelings have resulted in greater acknowledgement and exploration of China's rich culture and tradition. Many consumer brands are taking full advantage of this cultural phenomenon, customizing their product development and corresponding marketing campaigns to match, and are finding great success in the market with this approach.
Some wine brands are also beginning to make use of this trend in their marketing, attracting consumers by embedding elements of Chinese culture into their packaging and promotional events. This December, France's Château Mouton Rothschild released a new 2018 vintage label designed by Chinese artist Xu Bing. The new label uses concepts from traditional Chinese writing to stylize the name of the winery: Mouton Rothschild. Although viewed as something of a spectacle by Chinese consumers, the reaction within the Chinese market was large nonetheless.
So, with Chinese consumers more willing to support domestic brands, and with domestic brands increasing their operating capabilities to offer a higher quality and broader selection than ever before, domestic Chinese wineries will certainly see their opportunity to carve out a larger share in the market.
The rapid development of online retail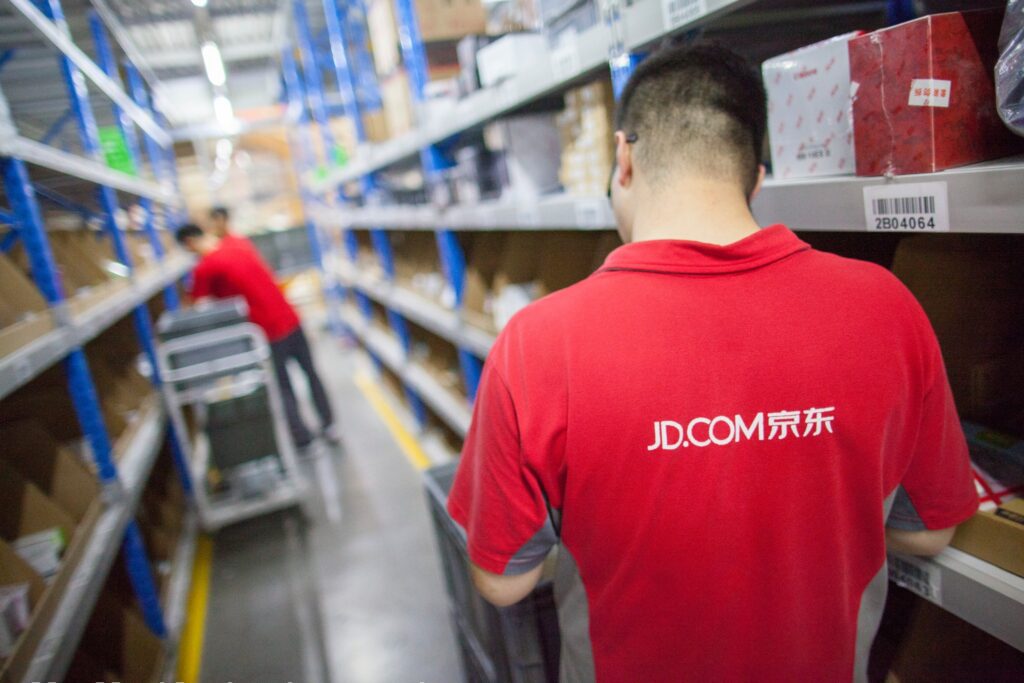 In the eyes of the world, China has become the clear leader in the e-commerce industry. For countless merchants, e-commerce is an overwhelming and overcrowded race, as well as a great opportunity for fast progress. In the wine industry, although e-commerce is increasing at a rapid speed, data shows that market penetration remains low at a mere 10%.
This year began with businesses reacting to a global pandemic, many of them completing their shift to digital operations as consumers made a similar shift toward online shopping. Stemming from the strict measures enacted by many governments at the beginning of the pandemic, hundreds of millions of people in China were left with no choice but to make their purchases online, resulting in a boom for the e-commerce industry. Throughout this year, many consumers have become accustomed to shopping online, a trend that will no doubt help to quicken the pace and increase the growth of e-commerce wine sales moving forward.
Since the very beginning, the main issue for e-commerce wine sales has been the relative ease of selling counterfeit or substandard wines, due to the fact that online shopping makes it difficult for the consumer to identify these issues before purchase. This may soon change, however, as this year the Chinese government began adopting more stringent measures to purify the online shopping environment.
In December, the Supreme People's Court issued a ruling, The Supreme People's Court Legal Resolution Regarding the Hearing of the Civil Case Against Problems in Food Safety (1), which stated that in the event of a food safety issue, the online retailer must bear all related responsibility. Even before this recent ruling, several livestream celebrities were punished for dishonest dissemination or sale of counterfeit goods, including Li Jiaqi (who had single-month sales numbers reaching 1.4 billion RMB) and Luo Yonghao (who had single-month sales numbers reaching 400 million RMB).
This type of punishment is largely for show, but the government's dedication to a crackdown on online sales fraud remains at its core. If more safeguards are put in place to protect the rights of consumers when shopping online, and an increase in retailer permeability is seen throughout the e-commerce marketplace, it is easy to predict that online wine sales will soon enter into a new phase of rapid growth.
A sinking end market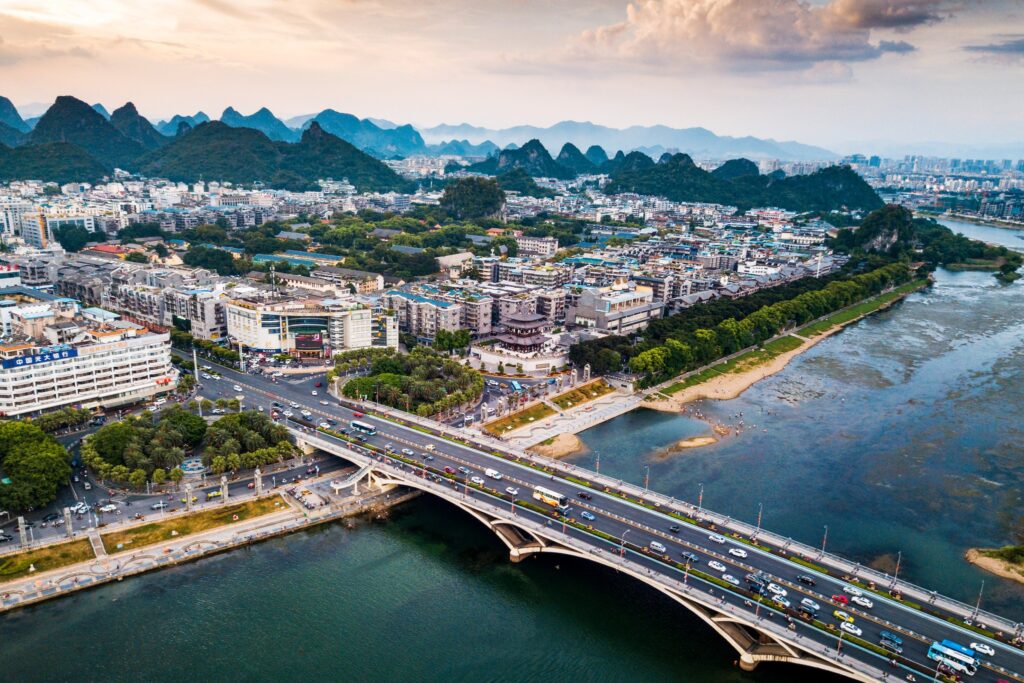 In recent years, second and third-tier Chinese cities have become focal points for many consumer brands. With the development of e-commerce and improvements to logistics systems, product visibility in these markets has made leaps and bounds. The stresses of daily life are often lower for consumers in second and third-tier cities, who enjoy lower housing prices, healthy incomes, and more time to spend their money on the products they love.
Residents of these second and third-tier cities make full use of the wide variety of purchasing channels available to them, and have thus grown to have a better understanding of the world and become more willing to try modern or trendy products, including wine. Although this group of consumers has yet to fully develop a wine drinking habit, wine still represents for them a type of elegant, refined, and fashionable lifestyle. Wine has in fact become very appealing to this segment of the population whose wealth is growing by the day.
According to data from Tmall, one of China's major e-commerce platforms, the wine purchasing power of second and third-tier cities has become a force that cannot be ignored, with units per transaction for consumers in third, fourth, and fifth-tier cities exceeding the rates seen in first-tier cities.
The explosive growth of these markets cannot be removed from the fact that many Chinese wine sellers have spent years cultivating their growth in lower-tier cities. Many small and mid-size retailers have been holding wine tasting events and other educational activities in these local markets for years. Every year, Wine Australia runs promotional tours that involve wine tasting events and other activities that spread information about wine throughout China; many of these events are held in second and third-tier cities, and based on these recent sales figures, their expenses in these regions will not go without major returns.
Purchasing power trends toward the younger generation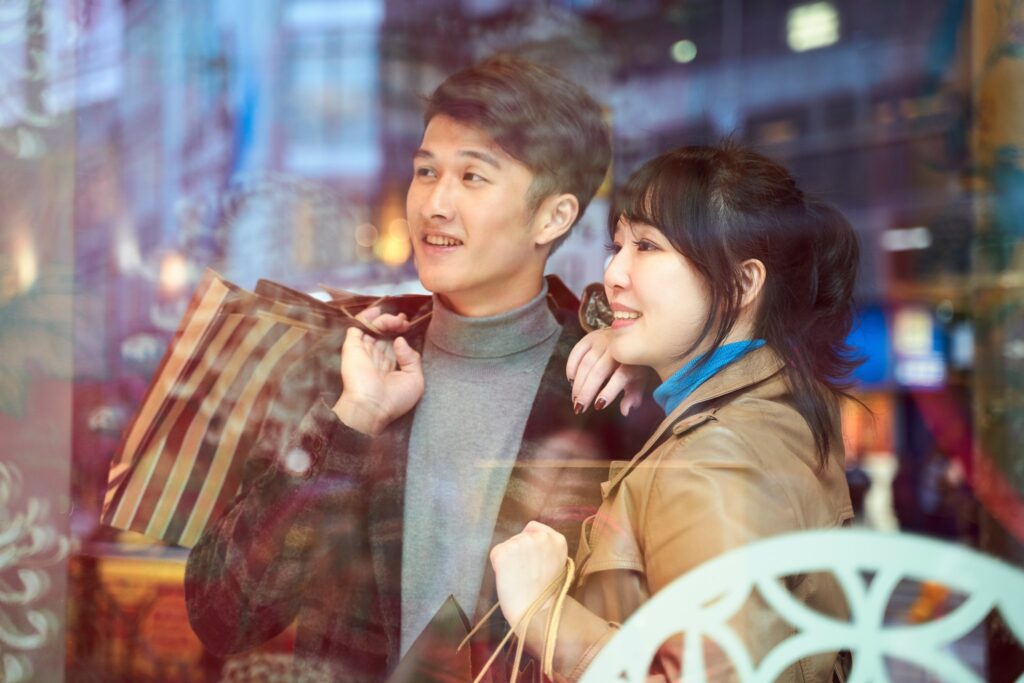 When compared to markets in other mature economies, Chinese wine consumers are on average much younger. According to the CBNdata, when considering wine sales, the rate of increase in per consumer spending by people primarily those born between 1990 and 1999 was the highest of any age group, while the demographic also added the highest number of new wine consumers throughout the year. According to another major domestic wine organization, the TOEwine news source, 77% of the audience at their exhibitions are under the age of 39.
With such strong purchasing power wielded by young consumers, their impact on the industry as a whole has become visible.
In March of this year, Tmall organized a promotional event for alcohol and other beverage sales. In only two short days, 120,000 bottles of wine were sold at an average price of 87 RMB/bottle, primarily Cabernet Sauvignons and white wines belonging to popular product lines.
We can also look to wine sales on Tmall for another interesting statistic – on the platform, small volume bottles of wine (187 mL) sell around 2,000 bottles every month, while normal sized bottles (750 mL) only sell around 200 bottles per month.
These statistics make evident some broader consumer activities of young consumers: many people in this demographic are just starting to familiarize themselves with wine, and many are on limited budgets as well; for wine novices such as these, Cabernet Sauvignons and white wines are among the easiest to enjoy. Furthermore, in contrast with those born in the 1970's and 1980's for whom business conventions and large social gatherings were a primary means of alcohol consumption, young consumers are much more inclined to be on their own or in small groups, where small volume bottles are easier to drink with no worry about saving corks or lids. Many rising wine brands are developing products that correspond to the demands of this younger generation.
In addition, as young people who have grown up alongside social media become primary consumers, the methods in which sellers communicate with their customers is changing. Although wine can often be considered an "old-fashioned" product, many brands are still trying out new methods to connect with younger consumers, including signing social media celebrities, organizing live streaming events, running marketing campaigns on social media, co-branding with trendy brands, and updating product packaging. As their purchasing power and influence increases, this younger generation will continue to shape innovation in the industry.
As the wine industry found itself facing great difficulties over the past year, stock prices of companies in the baijiu industry have reached a record high, with the market value of leading brand Moutai Liquor already surpassing Japan's Toyota and the U.S.'s Coca-Cola. The scale of China's baijiu market has reached over 500 billion RMB, while the wine industry is now around 100 billion RMB. From the perspective of market range and depth, it is clear that the wine industry still has great room for potential development. And, as China continues to open up to worldwide markets and Chinese consumers become more interested in healthy lifestyle trends and more familiar with wine culture, the future prospects of the Chinese wine market shine bright.
If winter has now truly arrived for those in the wine industry, is spring not right around the corner?