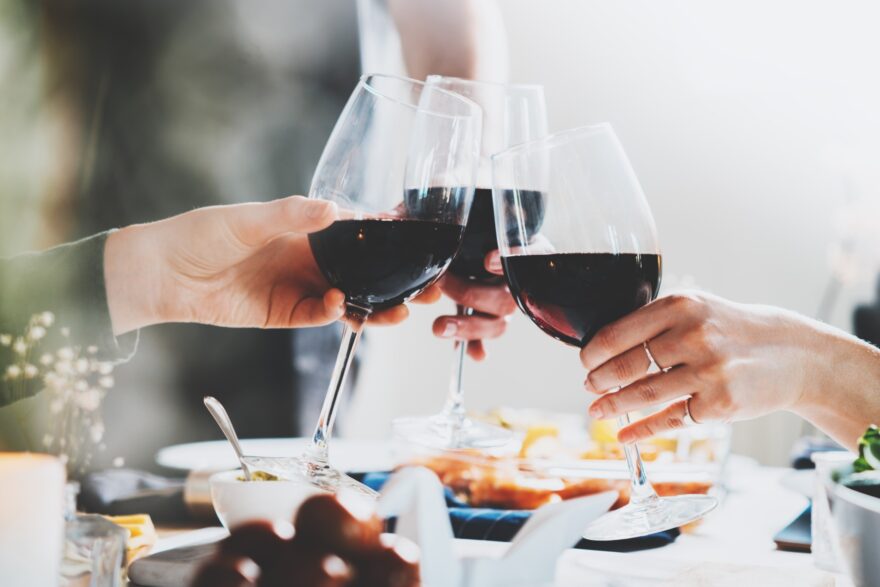 White wine goes with fish, red wine matches beef and you should only serve sparkling on arrival, right? Not entirely. While there is some wine pairing wisdom in each of these conventions, choosing the right wine for your dinner party is not such an exact science – which makes it all the more fun and enjoyable to explore!
The features that make one wine match your miso glazed salmon to perfection and another your chocolate fondant like a dream are down to more than color and bubbles. Acidity, tannin levels, body, texture, and where a wine lands on the sweetness scale all play a part in what makes a heavenly pairing.
You have put so much effort and creativity into your menu. Go the extra mile with your wine selection and you will pull off your dinner party like a pro.
Sparkling Wine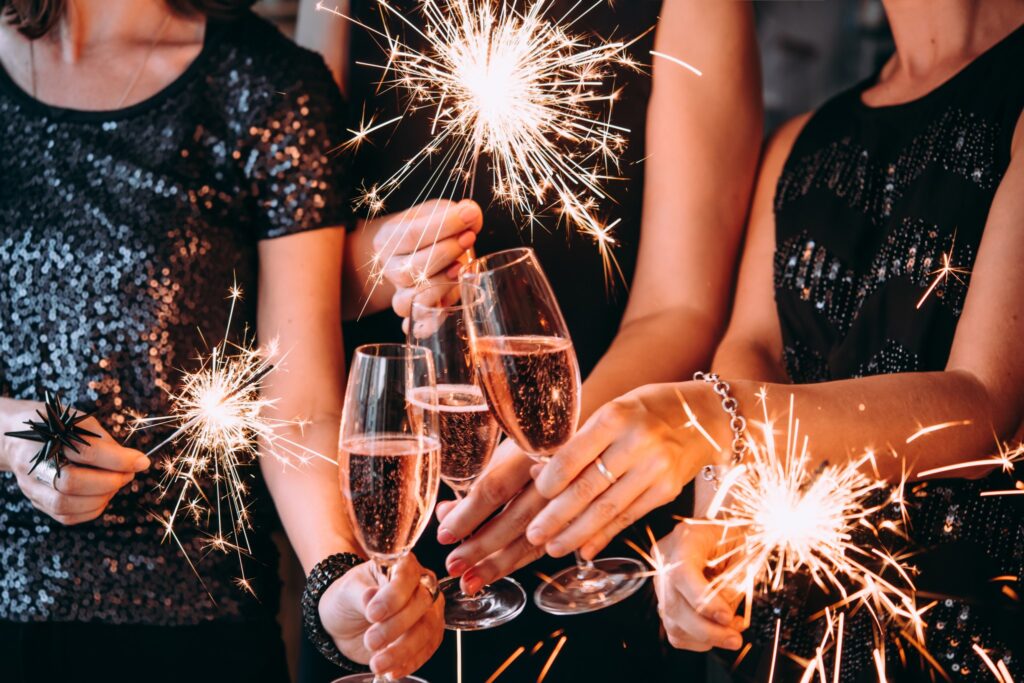 The tradition of offering guests a glass of fizz when they arrive for dinner works for three reasons; it creates a party atmosphere, freshens your palate and the bubbles gently go straight to your head and get you in the mood for socializing.
Champagne is often regarded as the go-to arrival drink and for good reason; it is the grand-daddy of bubbly (although some in Limoux and England would disagree, but that is another story). However, while some love Champagne's brioche-like notes and substantial body, others prefer lighter varieties of sparkling wine.
If you want a bubbly that has the class and celebratory vibe of Champagne but is more light-footed, go for Crémant, Cava, Prosecco or English bubbly. Crémant is code for French fizz which is made to the same stringent standards (méthode traditionnelle) as Champagne but in other regions in France. There are eight Crémant areas each producing wines that draw on the varietals they use in their whites so you can expect an array of aromas, flavors and textures in your glass. Cava from Spain is also made with the traditional method but is less acidic than Champagne and delightfully easy drinking.
Prosecco from Italy is made with the tank method which results in light, lively bubbly with medium acidity, melon and apple notes and a gentle touch of sweetness. Valdobbiadene Prosecco Superiore DOCG Extra Dry from leading producer Villa Sandi is a fresh and fruity bubbly with floral notes that will get any celebration off the ground.
English bubbly is worth checking out too. It has been raking in international awards in recent years and comes from a similar terroir to Champagne but is lighter in acidity and body.
Another ideal spot for the appearance of bubbly is in the dessert course – and the sweeter the better. The fizzy mouth feel is a good palate refresher, and the sweetness enhances the flavors in the pudding. A Moscato d'Asti is a great choice. You can even go for a Prosecco Rosé which is red fruit and blossom led like Villa Sandi Prosecco DOC Rose Millesimato 2019.
White Wines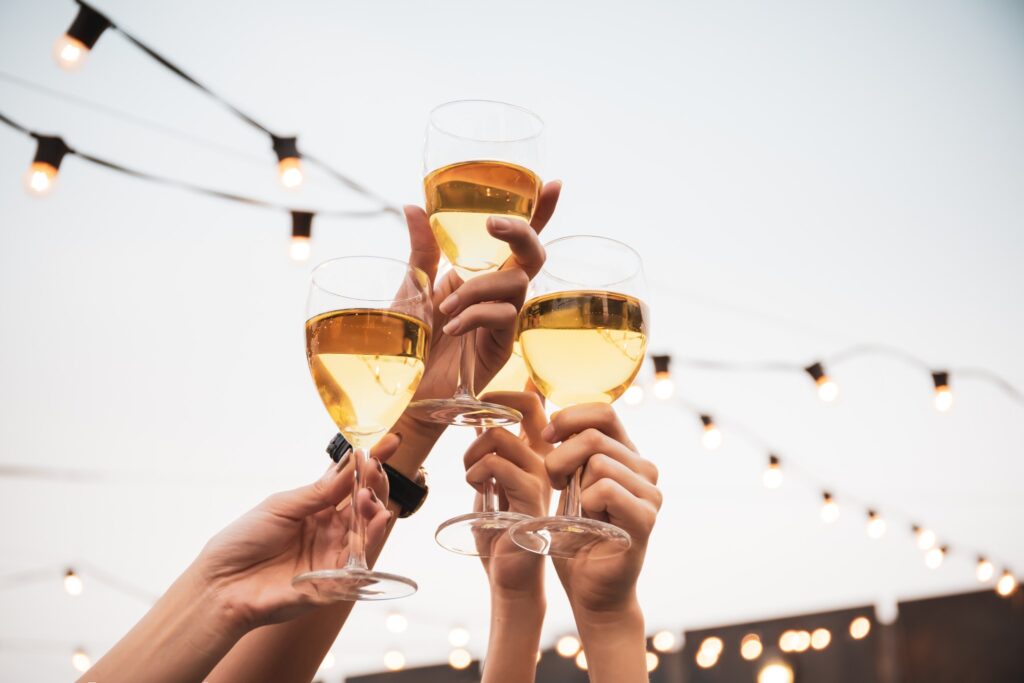 White wine tends to be paired with fish and white meat but the flavors in these dishes are the ultimate deciding factors for a good match.
If you are serving a dish which is rich in chili heat and spice, white wine is definitely a good choice but select with care. An off-dry Riesling, Pinot Gris or Gewürztraminer are ideal as their slight sweetness both cools and complements the heat. Note that if the white is high in alcohol, there will be an increased burning sensation in your mouth from the food. This is not necessarily a bad thing; it depends on your personal taste.
Food with a richly savory note requires a different approach. Salt reduces the impression of sharpness in a wine so for a good balance go for styles which are high in acidity like a Sauvignon Blanc from France or New Zealand or an Italian Pinot Grigio. Rosé wines often also match well with salty foods.
Red Wines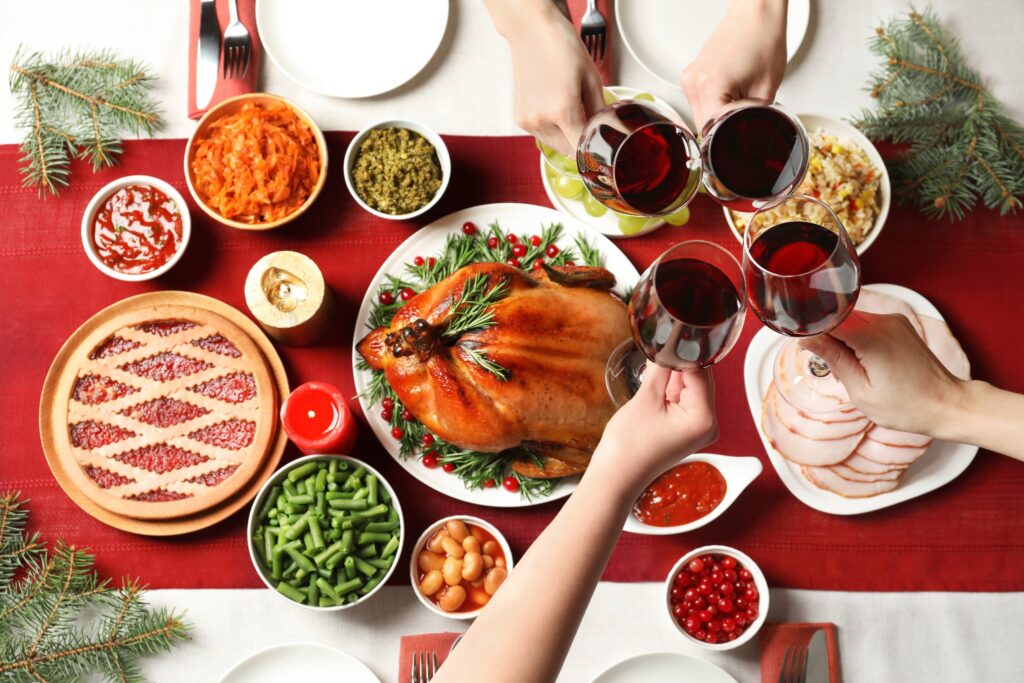 If red meat is the centre piece in your dinner party menu you need to look at how rich or lean it is to pair it perfectly with a red wine. This is where tannins come into play.
Serving steak or roast beef? A highly tannic wine like a Cabernet Sauvignon from Napa Valley or a Shiraz from Australia will stand up to and enhance the proteins in the dish. A delicately flavored meat like lamb or pork pairs well with a medium-body Malbec from Argentina or a Pinot Noir which is a light-leaning varietal the world over.
Do not overlook the sauce! If your meat dish features a tomato-based sauce, you need to pair it with acidic wines like Sangiovese which forms the backbone of Chianti wines or Tempranillo, the main grape in Rioja. Tangy, spicy sauces like hoisin and BBQ love a bit of fruit so go for a Californian Zinfandel, French Gamay, Italian Negromaro or even a Lambrusco.
Sweet Wines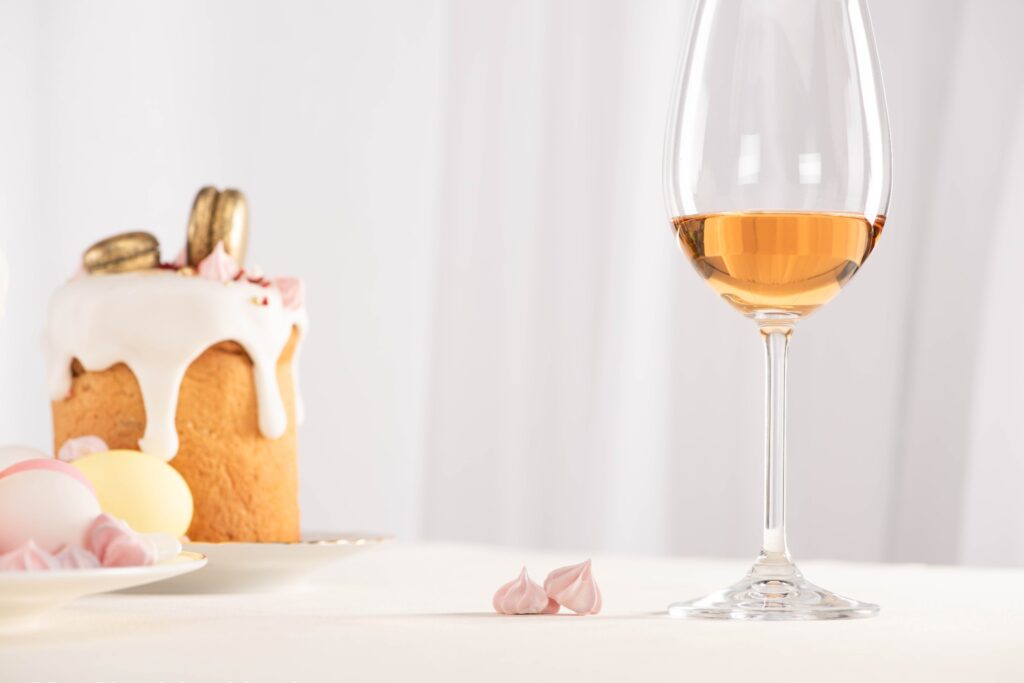 If you have a sweet tooth (or even if not!) there is a world of classic, honeyed wines which reach their delicious states through refined, centuries-old production methods. Techniques for sugar concentration include grape drying, freezing and even rotting! Sweet wines are some of the most versatile as they can pair across all dinner party courses from starter to dessert.
You already know sweet wines go well with fiery, spicy cuisine but this style also matches cheeses. A cheese board featuring blue or hard-rind cheeses is an ideal match for a lush, viscous Sauternes from Bordeaux for example. This luscious, tropical-toned wine also pairs with creamy desserts.
A passito method Recioto della Valpolicella has a deep, chocolaty cherry taste which complements wide-ranging sugar-imbued dishes like Beef Teriyaki at the savory end of the scale to strawberry tiramisu at the sweet end.
Also check out Tokaji, Ice Wine and Beerenauslese Riesling for heavenly sweet and savory matches.
Fortified Wines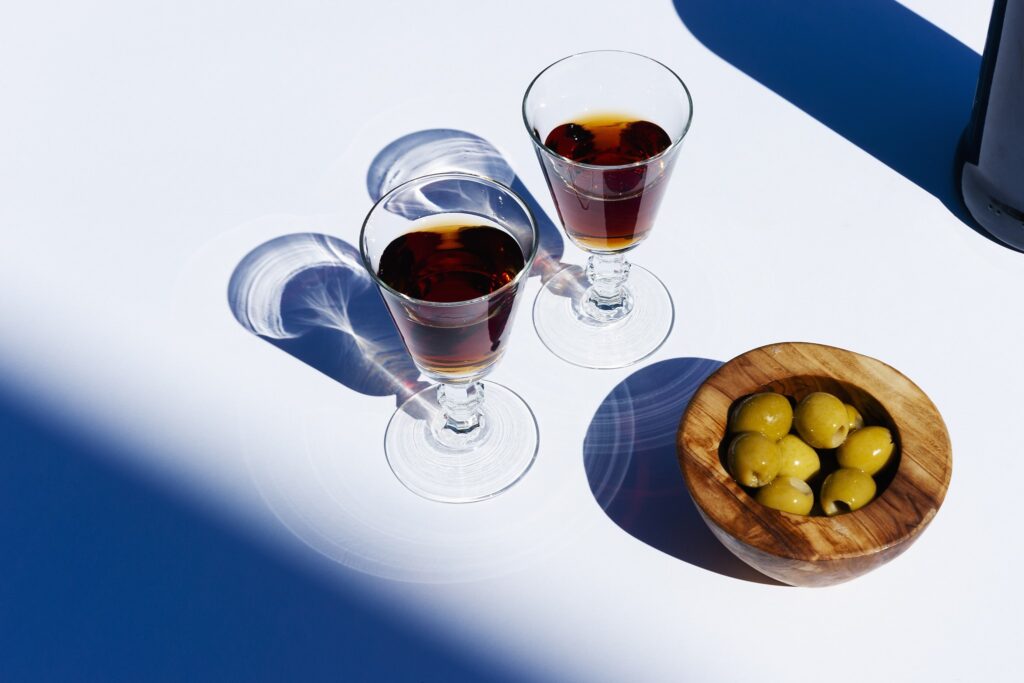 Also known affectionately as "stickies", fortified wines are enhanced during production with a spirit, commonly brandy, which results in high-alcohol, richly flavored wines. Like sweet wines, these styles have the versatility to pair with sweet and savory dishes. Popular examples include Sherry and Madeira.
If you have a dark chocolate sweet on the menu, try Madeira from Portugal. Perhaps surprisingly, its dried and confectioned fruit profile also makes it a good match for sushi and even light salads. An Amontillado Sherry from Spain has the nuttiness and acidity to work well as an aperitif and with seafood dishes.
If you like the sound of fortified wines in food matching, it is worth exploring what a Tawny Port, Marsala and Commandaria can add to your dinner party menu!
Pairing wine with a dinner party menu is fascinating and fun. The best approach is to be curious, bold and with some tips and guidance enjoy the journey. Bon Appetit and Cheers!
Takeaways
Sparkling wine is an ideal aperitif plus sweet styles pair with desserts.
Sweet and off-dry wines match both sweet and spicy foods.
High acid whites go with salty, savory food.
High tannin reds pair with rich red meat dishes.
Medium tannin reds match lighter red meats.
Acidic reds match tomato-based sauces.
Fruity red wines go well with tangy sauces.
Sweet and fortified wines are versatile enough to pair across all dinner courses.