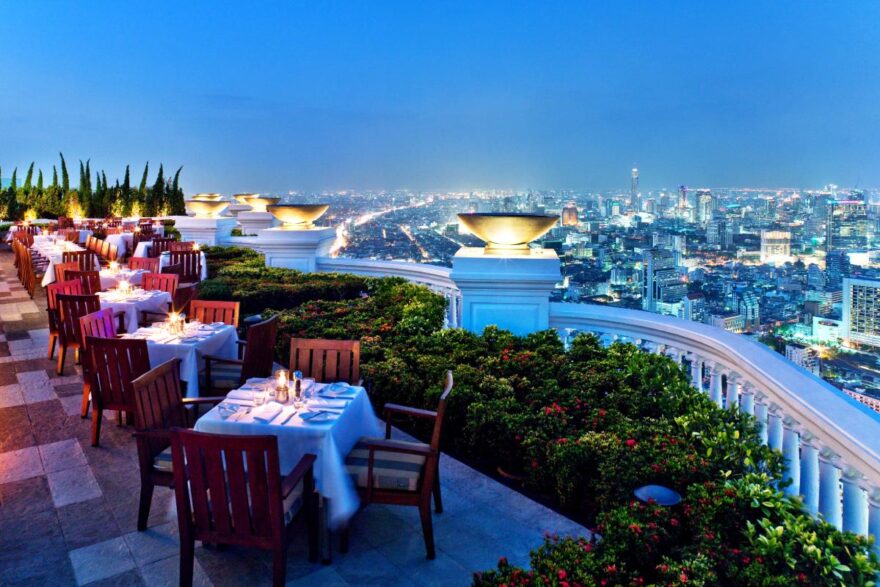 With the day for celebrating romantic love soon upon us, many people are excitedly making arrangements to surprise their partner. Are you planning to take your special someone out on a romantic Valentine's dinner and wine date in Bangkok, but don't know where you should go? Then let's take a look at the most romantic places in Bangkok for wine lovers!
1. Scarlett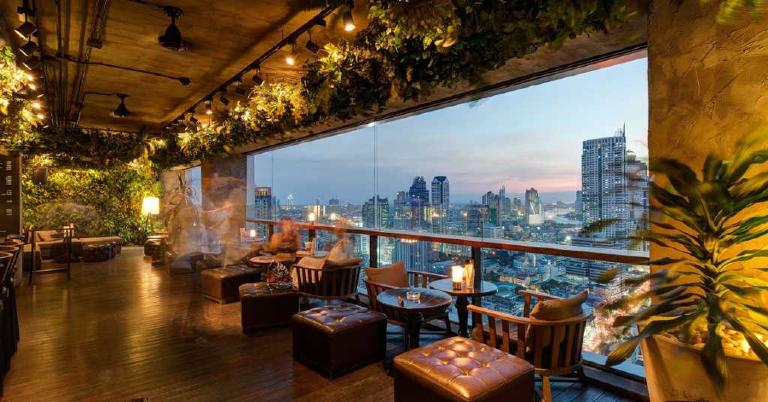 SCARLETT WINE BAR & RESTAURANT is located on the 37th floor of the Pullman Bangkok Hotel G, on Silom Road. With its elegant design and intimate ambiance, the restaurant feels relaxed and cozy. It also features an outstanding view, with a 180-degree panoramic that combines the stunning city center of Bangkok and the Chao Phraya River. Along with its menu of authentic French cuisine, you can choose from an extensive list of over 250 wines.
2. Sirocco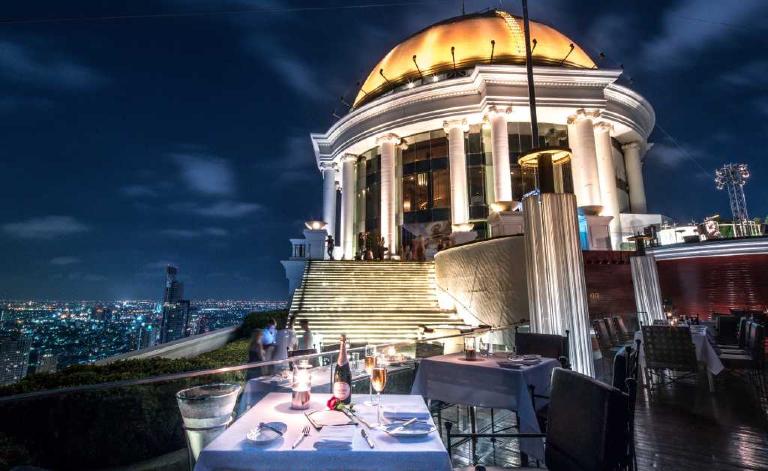 SIROCCO is located in the luxurious golden dome on the 63rd floor of the Lebua at State Tower, on Silom Road. This venue is known throughout the world, and if you are looking to give your partner a truly iconic romantic night out, enjoying a magical moonlight dinner with a wine chosen from their extensive wine list will surely create a lasting memory for you both.
3. The Melting Clock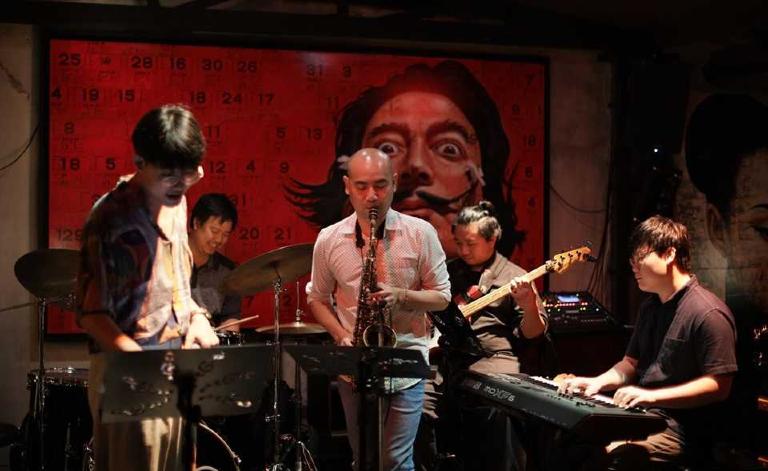 THE MELTING CLOCK is an Italian restaurant located on Sukhumvit Road, in the heart of Bangkok but still close enough to the Ekkamai BTS station that travel is easy and hassle-free. This beautiful but casual restaurant is suitable for fun lovers, who can choose from over 100 wines to enjoy along with a variety of dishes from Italian and Thai cuisine. There is no greater way to relax and celebrate your romantic night than by sipping your favorite wines with a background of live jazz music.
4. Wine I Love You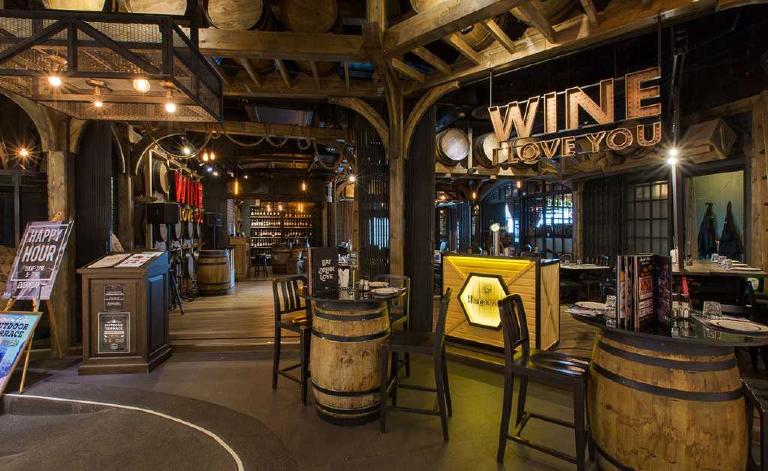 WINE I LOVE YOU is a French-style restaurant with a wonderful atmosphere, and choosing a place with "I LOVE YOU" in its name for Valentine's Day is a cute added bonus. This restaurant serves delicious food and has a large variety of over 200 wines for you and your partner to enjoy. There are also many locations available to choose from at your convenience.
5. Enoteca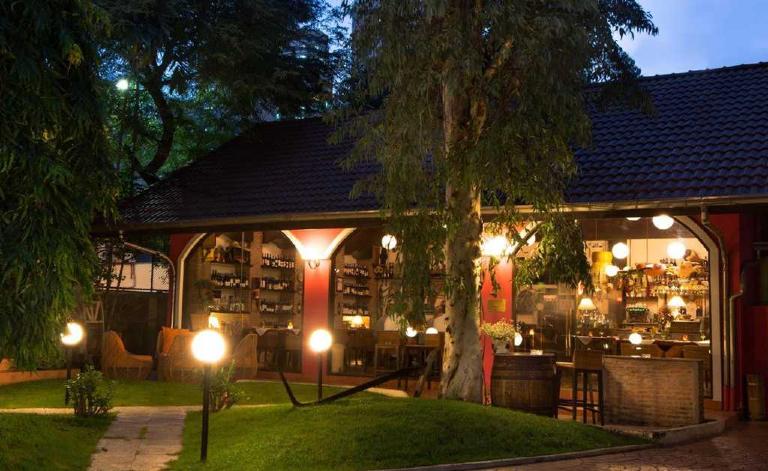 ENOTECA is an Italian restaurant with European-style décor located on Sukhumvit 27. This venue offers shady outdoor and modern indoor seating areas, giving it a classic feel. Here, you can enjoy a gourmet menu of authentic Italian cuisine that can be paired perfectly with one of the many available wines, imported from around the world.
6. Zuma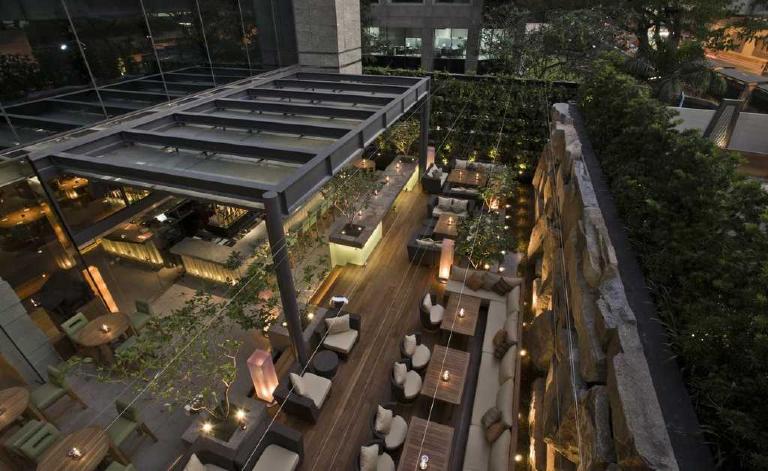 ZUMA, located in the St. Regis Hotel on Ratchadamri Road, is a Japanese restaurant and bar with multiple locations throughout the world. It offers an elegant yet fun experience, combining casual and traditional Japanese style. You can enjoy a variety of wines from around the world, from a selection that includes over 1,500 brands. This, along with their open kitchen, is sure to make your Valentine's night quite exciting.
7. Riedel Wine Bar & Cellar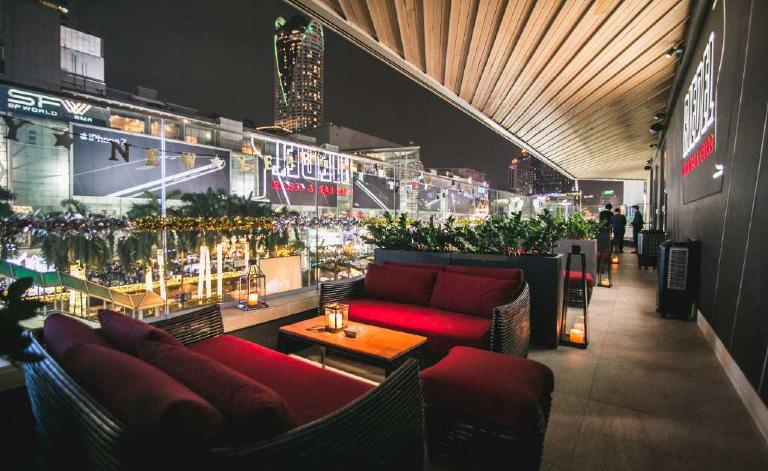 RIEDEL WINE BAR & CELLAR is located on the 2nd floor of Gaysorn Village. A premium wine bar and restaurant, it offers elegant indoor or outdoor seating areas including a terrace with sweeping views of the city center. There are more than 250 kinds of wine to choose from, including a selection of wines available 'on tap' from a Wineemotion wine dispenser. You'll be served exclusively from RIEDEL glassware and accessories. This venue is perfect for couples who want to enjoy and explore wines together on a romantic date.
8. Sühring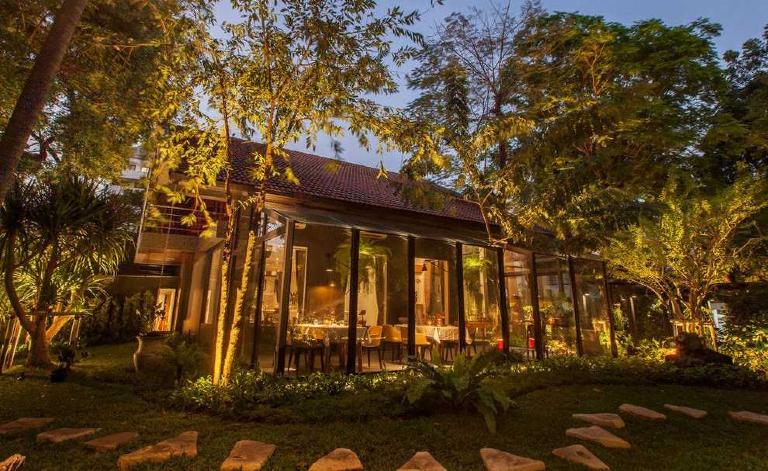 SÜHRING, a modern German restaurant located at Soi Yen Akat 3, has a sense of luxury and beauty which stems from its modern atmosphere and view overlooking a tropical garden. The seating area is divided into zones, and the most romantic area of the restaurant is the Winter Garden corner, which features a panoramic garden view that is decorated with lights by night. The restaurant serves both modern German cuisine and more traditional recipes, along with many German and old world wines. You can be certain that you and your partner will leave with the memory of a unique and special night spent here.
9. Red Sky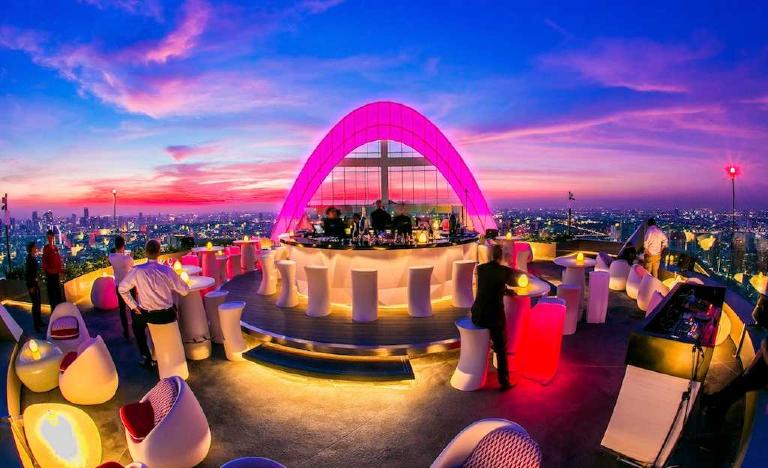 RED SKY is located on the 55th floor rooftop of Centara Grand at Central World. A romantic venue with 360-degree panoramic views of Bangkok, this restaurant is ready to offer a memorable experience with its signature dishes. Prepare for an enchanted night made even more special with an extensive wine cellar.
10. Opus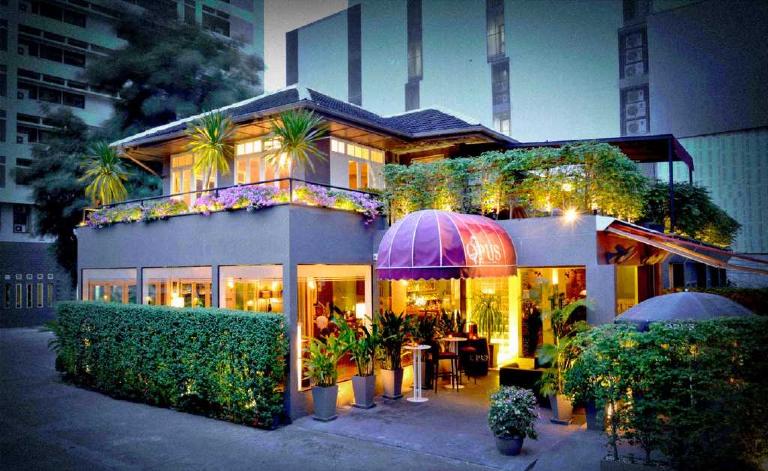 OPUS is a nice Italian restaurant, located on Pan Road in Silom but still convenient due to its ample parking. The highlight is the walk-in wine cellar, which offers what is probably the widest selection of Italian wines in Bangkok and is intended to suit all palates. The beautifully decorated restaurant has won many awards and offers authentic contemporary Italian dishes. If you and your partner love Italian food, this restaurant is not to be missed.