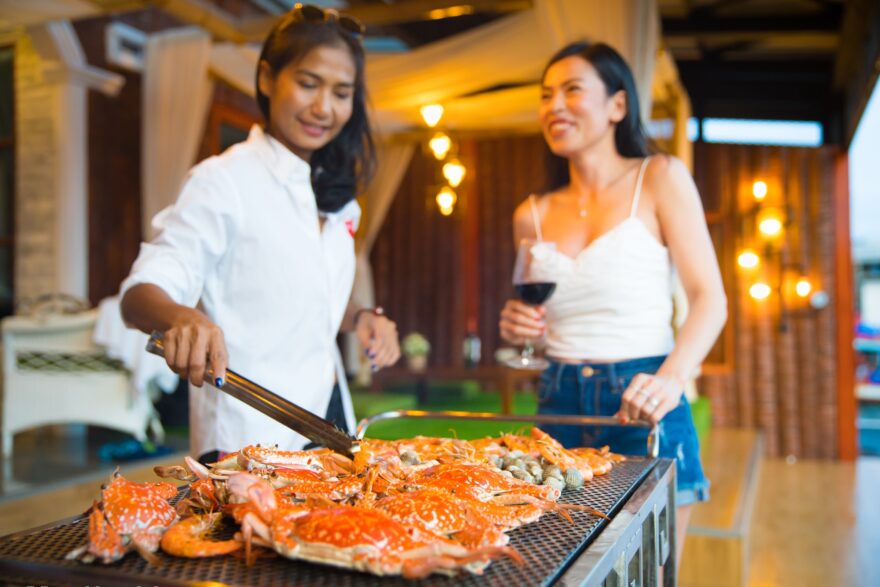 Which wine should I pair with seafood? This is a very common question I hear, and I hate to say it, but there is no answer. Or rather, there are many answers. Seafood is a very large category, containing different types of fish and sea creatures, and seafood dishes may be prepared in many different ways.
To know which wine you should pair with the dish in question, you need to think about what type of seafood is being used and how the dish is made. In this article, we will cover some of the typical cooking methods and types of seafood dishes that you might see at restaurants, and learn which wines pair best these dishes and why.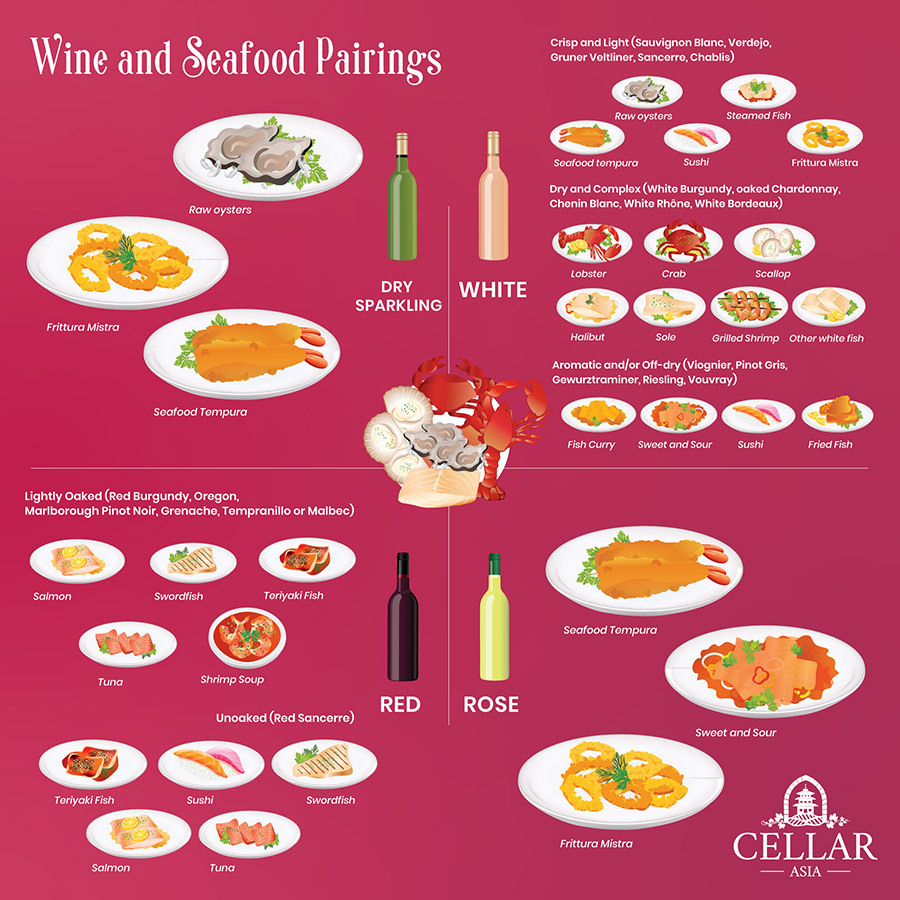 Raw Oysters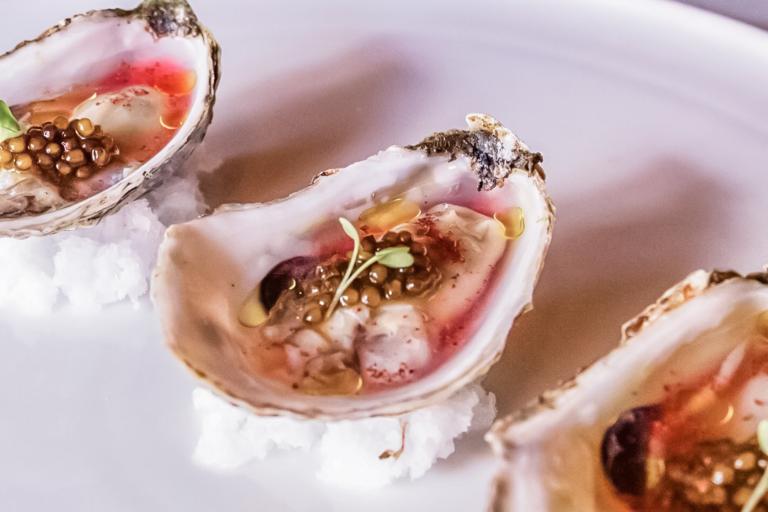 Oysters with white wine is such a classic pairing – great as an appetizer or simply as a snack! Typically you would pair oysters with a very crisp, cold white wine with high acid. A Sauvignon Blanc, a Spanish Verdejo, or a Chardonnay from Chablis go very well with oysters, matching the tart, crisp profile of the lemon, or vinegar sauces generally served with raw oysters.
Grilled White Seafood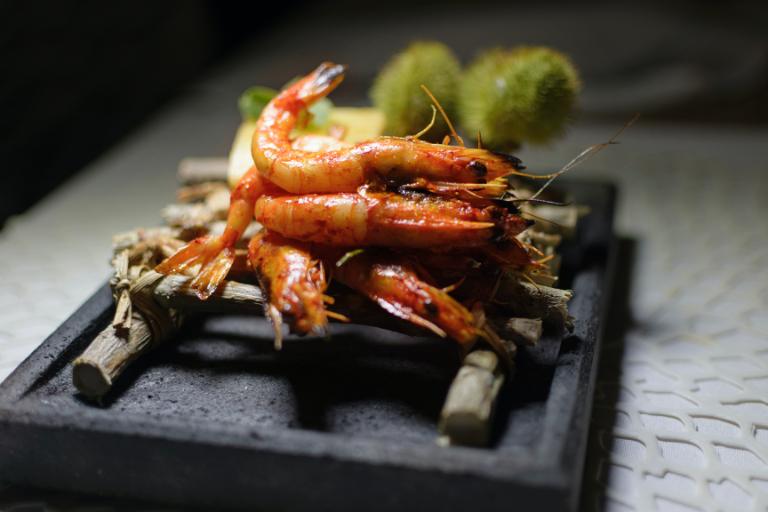 In this category think of white fish such as halibut or sole, or things like shrimp, lobster, and scallops. These can be prepared simply, just grilled or seared quickly and served with light seasoning or just lemon. White wines will also pair well with these options, as there are no heavy sauces or seasonings to overwhelm the delicate flavors. Choose something with slightly more body such as an oaked Chardonnay, perhaps a white Burgundy from the Côte de Beaune, an Albarino, a dry Chenin Blanc, or a white Bordeaux.
Fish Curry
In many Asian countries, curry is a common preparation for fish or seafood. It is also one of the trickiest dishes to pair because of curry's very strong flavor profile. A curry requires a wine with some residual sugar, meaning not completely dry, which helps the wine stand up to the spice and heat of the dish. A lower alcohol wine is also a better choice if the curry is spicy, as alcohol will only increase the heat of the dish. Trying pairings such as a demi-sec Vouvray, an Alsatian Pinot Gris, a German Auslese Riesling, or an Edelzwicker blend of Riesling, Gewurtztraminer, Pinot Gris, Muscat, and Pinot Blanc.
Seafood Tempura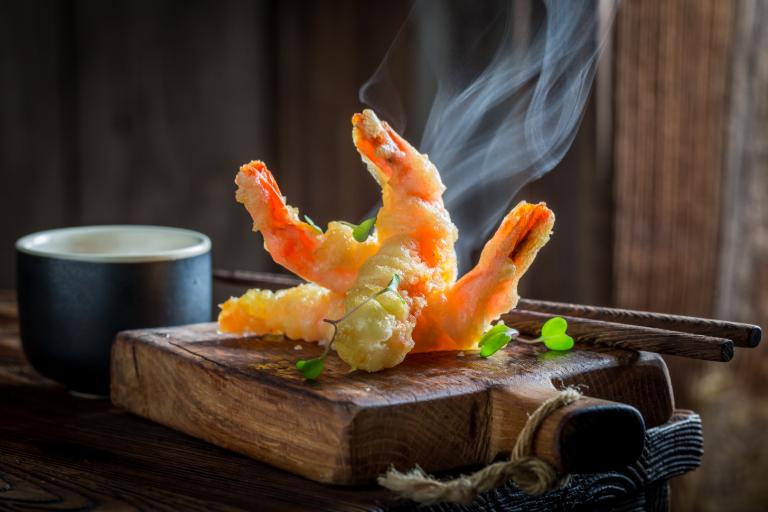 Tempura's exact flavor may vary depending on the type of oil used for frying the pieces, but these guidelines should allow you to choose a bottle that will pair with most styles of tempura. A white wine with spicy and grassy notes will pair well, such as a New Zealand Sauvignon Blanc, a Gruner Veltliner, or Sancerre. A lighter style Chardonnay, perhaps an unoaked wine from Oregon could work, or try a light rosé from Provence. Roses with a tart, light, but still fruity profile will not be overwhelmed by the fried food and will play off the slight sweetness of firm-fleshed seafood.
Fatty Fish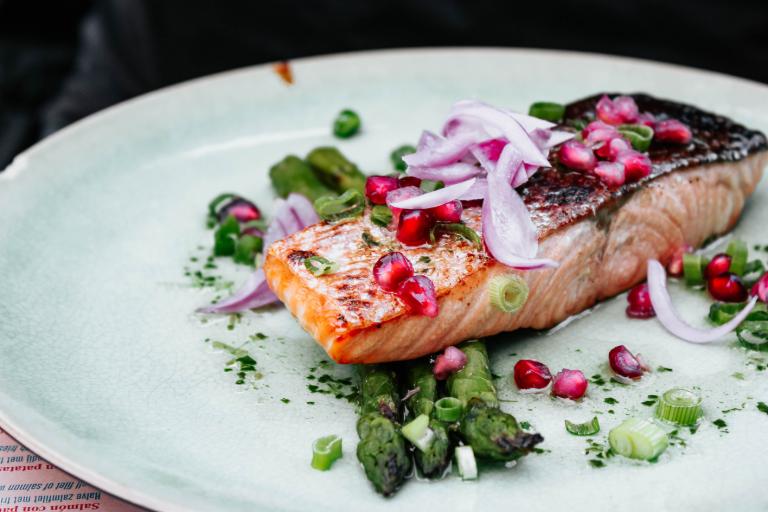 These are fish with firm flesh and high-fat content, such as tuna, salmon, or swordfish. Because these types of fish have a stronger flavor, they can stand up to more robust wines, even a light red. They have more in common with white meat than with white seafood. If you wish to pair these with white wine, go for one that is rich and full-bodied – depending on the exact method of preparation, you could try a rich, Grand Cru white Burgundy, a full California or Australian Chardonnay, or a white Rhône wine such as a Condrieu or Châteauneuf-du-Pape. If you wish to pair with red wine, try a light-bodied Pinot Noir from California or New Zealand, a Chambolle-Musigny from Burgundy, or a light Cinsault/Carignan blend.
Sweet and Sour Dishes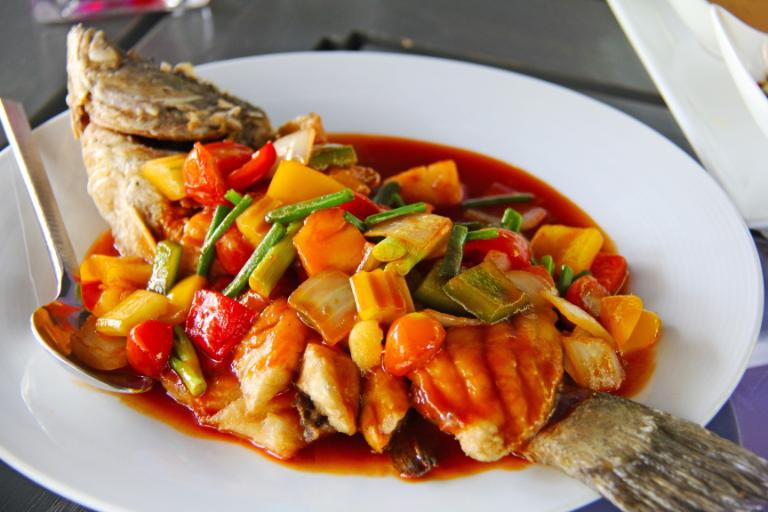 This can be a very complicated pairing, as you would normally be trying to pair with one or the other, but in these cases, your best bet is to pair with the sweet. This will also soften the sour aspect of the dish so that the wine and the food don't clash. Try a rich, aromatic Viognier, an Italian Moscato, an off-dry Chenin Blanc, or perhaps a heavy rosé. Try a rosé made from Syrah, Grenache, Merlot, or other smooth, rich red grapes. If you can find one with just a hint of sweetness, you've found the perfect match. Don't use a rosé that is too light or too acidic, as this will make the food taste bitter.
Sushi
Pairing wine with sushi can be a complex undertaking, since there are many different styles, and many types of seafood may be used. There are, however, a few guidelines that you can use to find an appropriate match. For raw fish, rely generally on crisp white wines – if you want to pair with specific types of fish, remember the pairings for white fish and for fatty fish that we explored previously in this article. Never try to pair full-bodied or tannic reds, such as Cabernet Sauvignon, Bordeaux blends, Barolos, or Brunellos with sushi, as these wines will completely overpower the delicacy of the dish. If you really want to use a red wine, one of my favorite pairings with sushi is a red Sancerre. These unoaked Pinot Noirs from the Loire Valley have a light, floral profile and a smooth, silky texture, which won't clash with sushi's myriad of flavors.
As you can see, there is no one correct answer for what to pair with seafood. It depends on the preparation, type of seafood, and other seasonings used within the dish. This guide will help you to find the perfect pairing for almost any seafood dish and has hopefully given you some new ideas of wines to try.