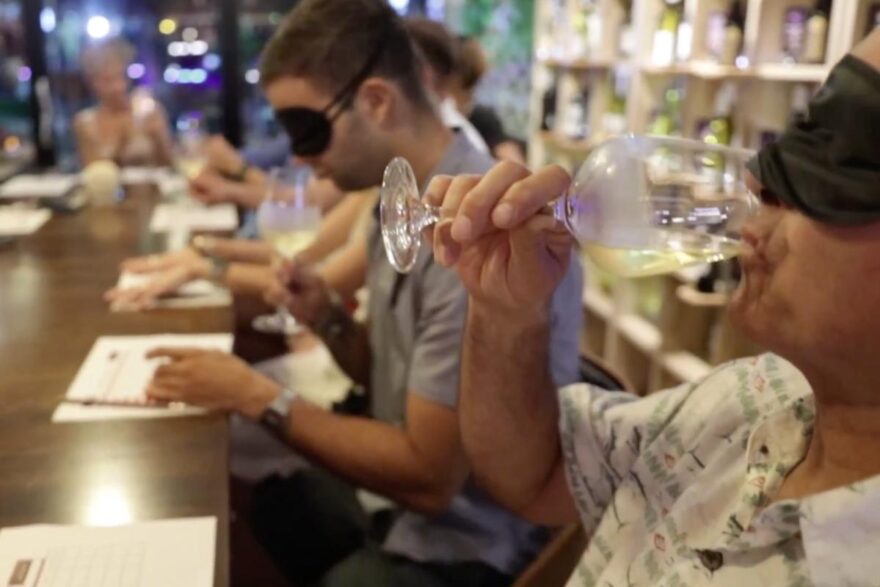 Today, we interviewed Vince Perfetti, the mastermind behind a new wine-drinking experience held once a month at Wine Station in Phuket.
Think you can distinguish the difference between white wine and rosé? Apparently even the most experienced wine drinkers get confused between the two.
Learn about this different but fun way of trying new wines in a friendly yet challenging blind tasting competition.