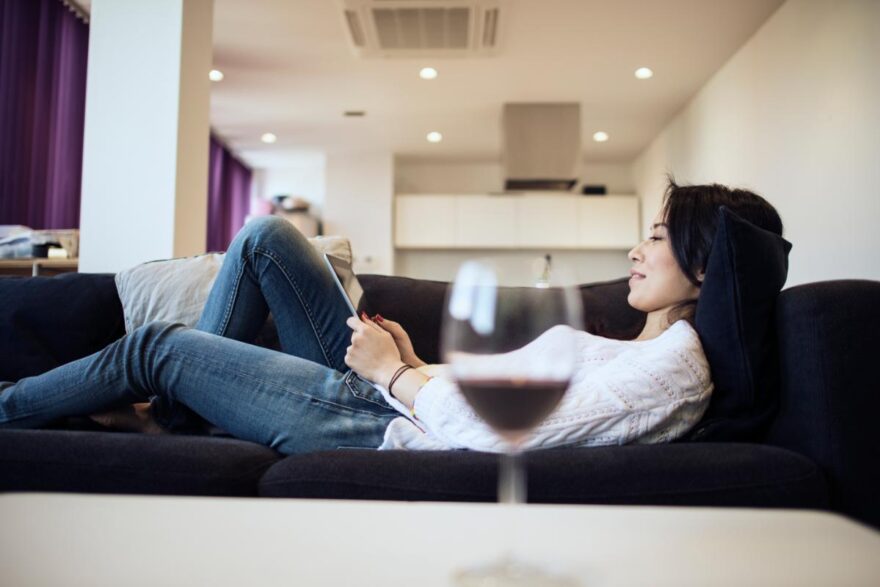 Many of us, including myself, are spending a lot more time indoors, with a lot more time on our hands than we are used to. Spending an hour or two reading while sipping a lovely glass of wine is one of my favorite pastimes, and here I will pass my wisdom on to you with a list of suggestions on the best wines to pair with your reading material.
Of course, you can drink whatever you enjoy most while reading, but I'll give you my reasons for choosing a specific wine for each genre and leave it up to you to try. Test my pairings and see how they enhance your experience.
Classic Literature with Red Burgundy
Pair a classic with a classic. They say classic literature is like a good wine – it ages well, never goes out of style, and every time you read it you discover something you hadn't noticed before. For those books that have stood the test of time as classic literature, noted for centuries as exceptional works, pair them with a Red Burgundy of Premier or Grand Cru.
These wines have enjoyed world renown for centuries, and their subtlety and elegance match the complexity of classic works of fiction.
Academic Journals with Port
Maybe you have some extra time on your hands right now, and you're catching up on academic reading in your field, or even reading more wine journals and reviews. Try sipping on a glass of port while you're reading these.
Yes, as a fortified wine, port has a very high alcohol content so if you can't remember the sentence that you just read, it may be time to stop reading. However, sipping a small glass of smooth, rich port while you read is a very rewarding experience. Port is a wine for slow, relaxed drinking, and thus makes a great study companion.
Fashion/Art Magazines with Champagne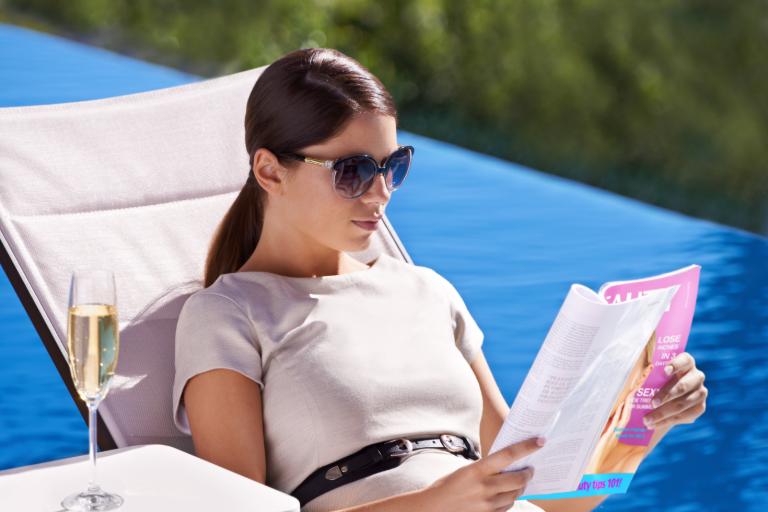 Does anyone actually read these or is it mostly to look at the beautiful pictures? Either way, what pairs best with the glamourous, glossy spreads in these magazines is obviously Champagne! The drink of celebrations, galas, exhibitions, weddings, and all other glitzy events.
If I'm going to be looking at some of the most beautiful products from some of the world's best designers and artists, I want a drink in my hand that sparkles as much as their talent. I want to feel as decadent as if I was buying all my favorite pieces. So naturally, Champagne is my drink of choice.
Dystopian Novels with Orange Wines
Let's face it, for reasons I don't understand, certain members of society find that during a global pandemic is a good time to read pandemic, post apocalyptic, and dystopian literature. It is very fitting to the setting, I must admit. For those enjoying this genre right now, I would suggest pairing it with an orange wine, a type of wine that inspires in me many of the same questions as dystopian literature. What is this? Why is it orange? Can that really happen? What does that even mean?
An orange wine is actually made from white grapes, but the skins have been left to soak in the juice for some time after pressing, similar to how a red wine is made. This imparts an orangish-pinkish color to the wine, rather than the light yellow or gold color generally seen in white wines. A little bit confusing, a little bit odd, and dearly loved by a subset of consumers, this wine to me is dystopian literature in a bottle.
Business Journals with Full-bodied Cabernet Sauvignon
If you are reading business journals right now, you must be a brave soul. And you will probably require something to fortify you while reading them. For those of you braving the market at this time, I would pair your reading with a full-bodied Cabernet Sauvignon or Bordeaux blend.
This rich, powerful wine will warm and strengthen you as you follow the financial turbulence resulting from a global crisis. Pour yourself a glass of Cab and savor it slowly with your reading, the strength of these wines is a good antidote to whatever news the journal will have for you today.
Romance with Oaked Chardonnay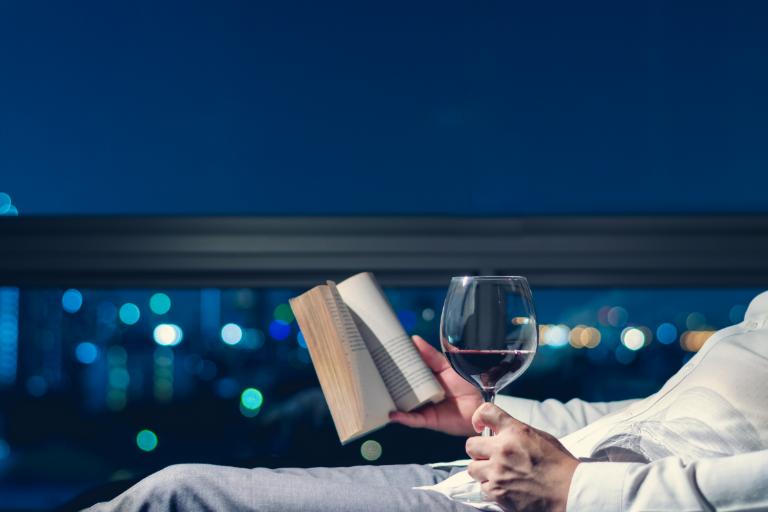 Romance stories, in my opinion, are made for pairing with a full-bodied oaked Chardonnay. Notice I said oaked, not necessarily oaky. I don't mean just the Napa Chardonnays with intense flavors of butter and caramel, I also mean white Burgundy, Chardonnay from South Africa, etc.
Love and romance is the ultimate feel-good story, which requires a rich, warming, voluptuous wine to pair with it. Follow the adventures of your favorite couple while sipping a wine that wraps you up like a warm duvet or a lover's embrace.
Biographies with Amarone della Valpolicella
One of my favorite genres has always been biographies and autobiographies. If you also love to explore the lives and inner workings of influential people, then you need a contemplation wine to pair with your reading. I love an Italian Amarone to go with the exploration of the pysches and psychologies of some of the world's most well known citizens.
A contemplation wine means that it can be drunk on its own, it does not require food, and its depth and complexity should be savoured and appreciated. Much like the inner workings of a genius mind, it takes time to discover all the nuances and explore every facet, and this exploration can open your mind to a journey of self-discovery as well.
20th Century Literature with Sauvignon Blanc or Verdejo
The 20th century saw an explosion of different types of literature, and an easier access to a wide variety of different writing styles and subjects, with the development of technology, diffusion of international authors, and greater acceptance of female and minority writers.
This modern, cutting-edge collection of works goes well with the crisp, cool, modern style of New World Sauvignon Blanc or Spanish Verdejo. These wines are refreshing and engaging, with lots of citrus, awakening and energizing your palate. The perfect wine to pair with the literary works of a century that turned tradition on its head.
Obviously this is not an exhaustive list of either wine styles or literary genres, but these of some of my favorite pairings. Wine should be fun, and pairing wines with things other than food can help you further explore the sensory aspect of wine and relate it to something new and different. Enjoy!