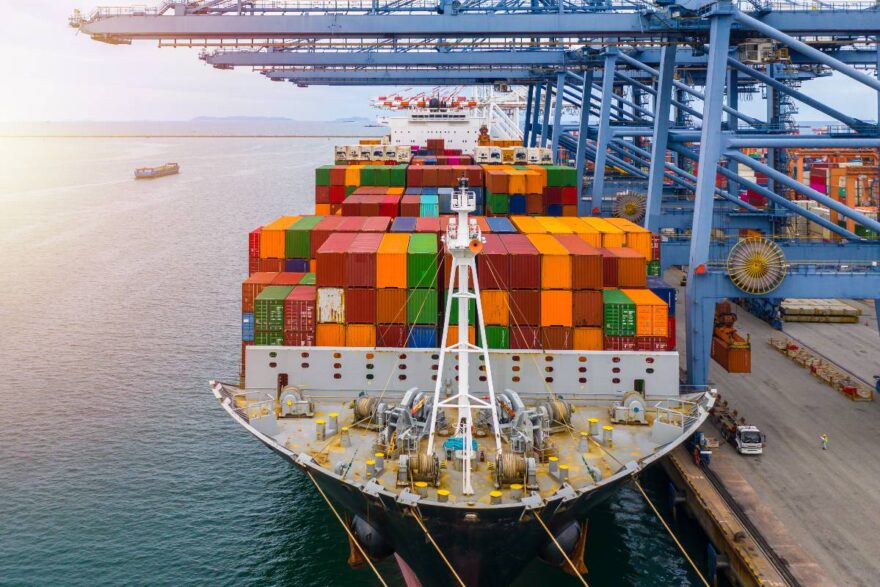 On November 27, the Ministry of Commerce of the People's Republic of China issued a preliminary ruling in its investigation into dumping claims alleged against Australian wine imports, imposing anti-dumping duties on the Australian wines. Effective November 28, importers of Australian wines into China must now pay duties of 100%~200% on their goods.
On November 28, China's Ministry of Commerce announced that the duties paid on each impacted Australian brand would range from 107.1% and 212.1%. More recently, Australian wine imports have been hit with a second round of fees.
On December 10, the Ministry of Commerce ruled that wine imports originating in Australian were being subsidized, causing domestic Chinese companies in the industry to incur material losses. To promote fair trade, the new ruling implemented anti-subsidy measures against Australian wines exported to China, and effective December 11 Australian suppliers were forced to pay fees in the range of 6.3%-6.4%, on top of the previously imposed anti-dumping duties.
These measures imply that importer costs will skyrocket, and the prices of Australian wines will subsequently increase, losing their competitive pricing advantage within the Chinese market. Furthermore, if the anti-dumping measures are in place long-term, the number of importers and sellers of Australian wines in China will begin to drop, and smaller wineries may be forced out of the Chinese market entirely.
"Small and mid-size importers will almost certainly have to limit the scope of their Australian wine products, while even large-scale enterprises such as Treasury Wine Estates and the Swan Wine Group will be affected," reports one exporter of Australian wine to China.
The Chinese market has been of vital importance to Australian winemakers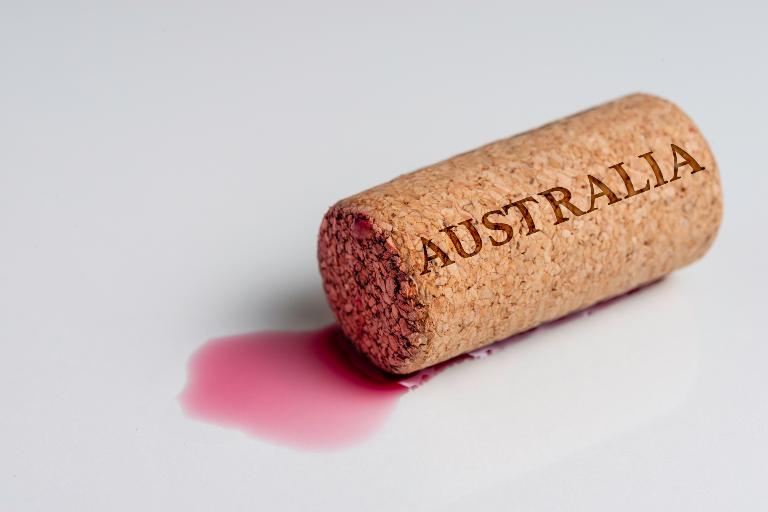 For the past five years, Australian wines have enjoyed a consistently favorable trade environment in the Chinese market, with import tariffs decreasing each year and finally reaching zero-tariff status in 2019. With such a beneficial position in the market, Australian wines have been able to gradually increase their market share in China, finally surpassing France in 2019 to become the country with the top wine sales volume in China.
The overall prosperity of Australian wine exports as a whole is largely dependent on the Chinese market. According to data gathered by Wine Australia, Australian wine exports to mainland China in 2019 reached a total of 1.28 billion Australian dollars (around 6.4 billion yuan RMB, and 950 million USD), which accounts for 44% of the total value of global exports of Australian wine for the year.
According to the AskCI database, the top ten countries for Chinese wine imports in 2019 were Australia, France, Chile, Italy, Spain, the U.S., Argentina, Portugal, South Africa, and Germany. Among these, Australia made up 35% of the total sales, with France and Chile holding the next two spots with 29% and 14%, respectively.
Allegations of Australian wine dumping were first made earlier this year
The investigation into the dumping allegations against Australian wines began back on July 6 of this year, when the China Alcoholic Drinks Association brought the issue to the attention of the Ministry of Commerce.
There had been reports of China's plans to prohibit Australian wine imports since early November, when dealers found that their red wine products coming in from Australia were beginning to encounter "difficulties clearing customs." Some received verbal notice that their goods would be held in customs for an extended period of time, and others were even forced to cancel contracts and send the wines off for sale in other countries. With the implication that this preliminary anti-dumping ruling is only a temporary measure, traders are worried what the future may hold in terms of further tariff increases.
How great is the impact of this preliminary anti-dumping ruling?
The preliminary findings by China's Ministry of Commerce confirmed that: "dumping exists in wine product imports originating from Australia; domestic wine producers are currently experiencing material injuries; and there exists a cause-and-effect relationship between the Australian dumping and domestic material injuries."
According to China's Anti-Dumping Regulations, anti-dumping proceedings are commonly divided into the stages of inquiry, filing, preliminary ruling, final ruling, and end-of-term review. Using this instance of dumping allegations against Australian-produced wines as an example, an inquiry was filed with the Ministry of Commerce on August 18, 2020; a preliminary ruling (the imposed customs duty) was issued on November 27, 2020; and a final ruling on the case is still to come.
The temporary anti-dumping measures can be in effect no longer than four months from the date they are announced and implemented; however, under special circumstances, this period can be extended to nine months. This implies that the final ruling can be expected within the next few months.
Australian wine brands will now be hit with significant cost increases when exporting to China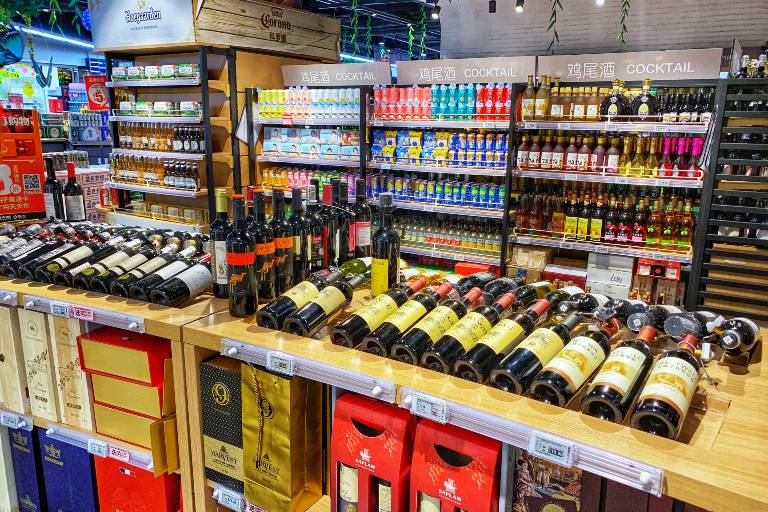 Many wineries have indicated that this ruling will mean huge increases in costs for Australian wine importers, and although there is currently no way to estimate the final retail price increases that will be seen by consumers, some level of an increase is surely expected.
Members of the wine industry have observed that the current stock of Australian wines already in Chinese warehouses should support the demand through early 2021, and believe that there will be no "hoarding" or bulk purchasing phenomenon so long as consumers are still able to purchase their favorite Australian wines as before. However, due to the uncertain future of Australian wine imports in China, consumers can expect to see some short-term increases in the prices of popular Australian wines, while the long-term effects on supply and pricing remain difficult to predict.
If Australian wine importers are forced to retain these higher costs over the long-term, importers and distributors may begin looking for products to replace the Australian brands; such a move will greatly influence the trajectory of Chinese-Australian wine trade market in the years to come. Members of the wine industry have also indicated that many importers will have a hard time cutting ties with their long-held Australian clients and partnerships, at least in the short-term, before shifting their business to wine brands from other countries.
Will the future of Australian wine in China come in larger bottles?
Through its investigation, the Ministry of Commerce was only concerned with imported Australian wines packaged in bottles sized 2L or less. According to one Australian wine exporter, however, the recent ruling will go on to affect Australian wine imports across the board, because the overwhelming majority of these wines fall under the 2L cutoff anyways; larger volume bottles are simply far less common. Another viewpoint holds that Australian wine producers could simply shift their product packaging toward larger bottles for future exports to China, with much lower premiums than the original products.
From the perspective of the Australian wine industry's supply chain, the Ministry of Commerce ruling is an ominous warning for the future. According to one Australian wine exporter, their company had already started to experience difficulties clearing Chinese customs back in the beginning of November. At the time, the exporter was informed that their company's future shipments would be held in customs for a week or more, far longer than the couple of days they were used to. Then, they were notified that shipments which had already arrived in port now required a complete examination, which would further delay the process. The exporter was left with no choice but to cancel all upcoming shipments to China, and place arrangements for future production on hold.
Another Australian winery just breaking into the Chinese market reported a similar experience; its shipments began getting stuck in Chinese customs in early November, and the winery has since ceased all exports from Australia to China; its Chinese importer has also ceased all orders.
Will further tariffs ultimately be imposed?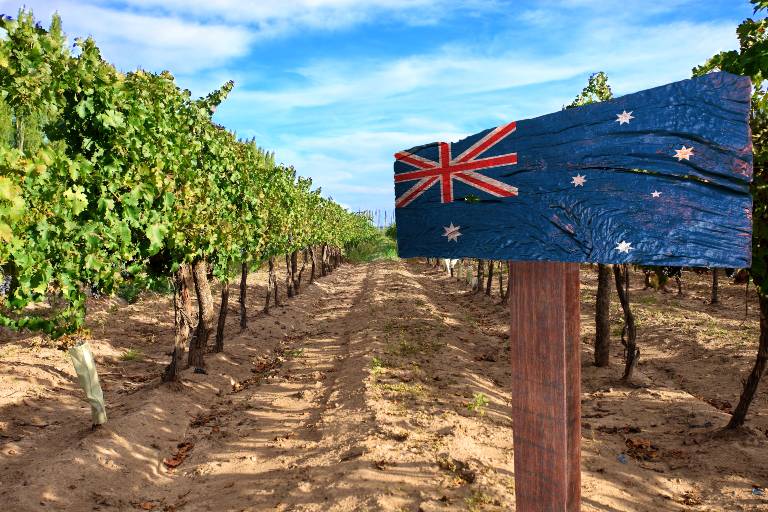 Those involved in the wine trade have indicated that the current stage of duties could just be an interim measure, although there is no way of predicting the result of the final ruling. Wine traders have universally expressed their worry that Australian wines are likely to lose their "zero-tariff" status in China for good.
In alignment with the current trade agreement between China and Australia, beginning in the year 2015, Australian wine imports had enjoyed four consecutive years of descending tariffs; they reached a tax rate of 2.8% in 2018, and finally achieved zero-tariff status in 2019. However, the relatively strained trade atmosphere that has developed between the two countries over the past year has traders worried that this golden era has come to a screeching halt.
"As soon as tariffs are imposed, the advantageous position held by Australian red wines in the Chinese market begins to significantly decline, and those sellers who deal Australian wines as the core of their business are faced with extreme challenges," says Jeremy Oliver, an Australian wine critic and dealer. Oliver believes that if long-term tariffs exceed 20%, the competitiveness of Australian wines in the Chinese market will decrease drastically, and "their price advantage when compared to other wines imported from Spain, Italy, France, South Africa, Chile, and Argentina will disappear."
Although Chinese consumers have come to love Australian wine, importers find themselves forced to explore alternatives
Wines produced in Australia are categorized as "New World wines," but in recent years have come to rival many of the "Old World wines" produced in Western European countries such as France. Australian wines are typically sold at lower prices than French wines, and they often have sweeter flavors that are more in tune with the taste preferences of Chinese consumers.
Both of these factors have helped lead Australian wines to the top of the Chinese import market, and although exporters have indicated that they also ship goods to Singapore and Hong Kong, their sales volumes in mainland China far exceed these other markets.
Importers have expressed that they have been proactively exploring alternate possibilities for future business, such as increasing their wine imports from countries other than Australia. France to this day remains the ultimate "wine powerhouse" in the eyes of many Chinese consumers, while wines from countries that will still enjoy zero-tariff exports to China (Chile, New Zealand, and Georgia) hold great promise for future growth.
And finally, it cannot be overlooked that the domestic wine options available to Chinese consumers continue to expand as well, with wines from Xinjiang, Ningxia, Hebei, and Shandong all finding their place at dinner tables throughout China.