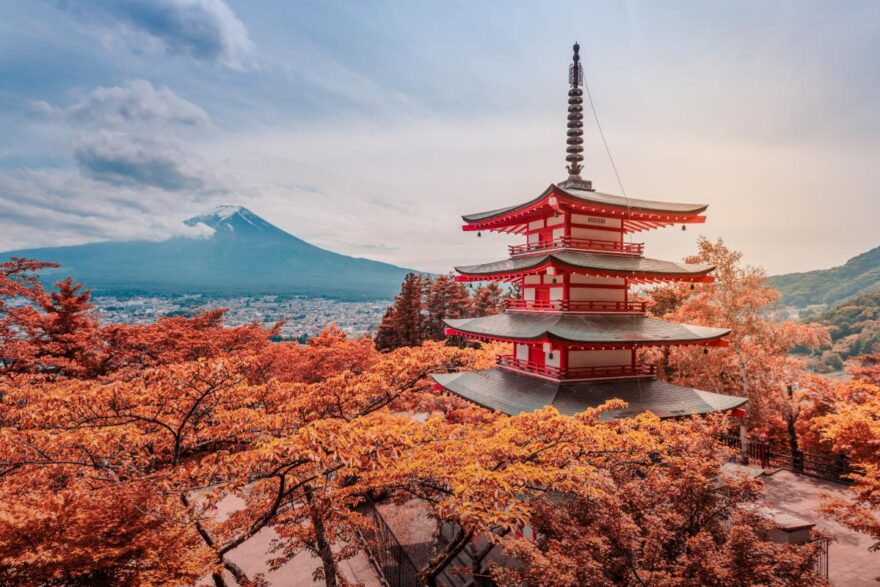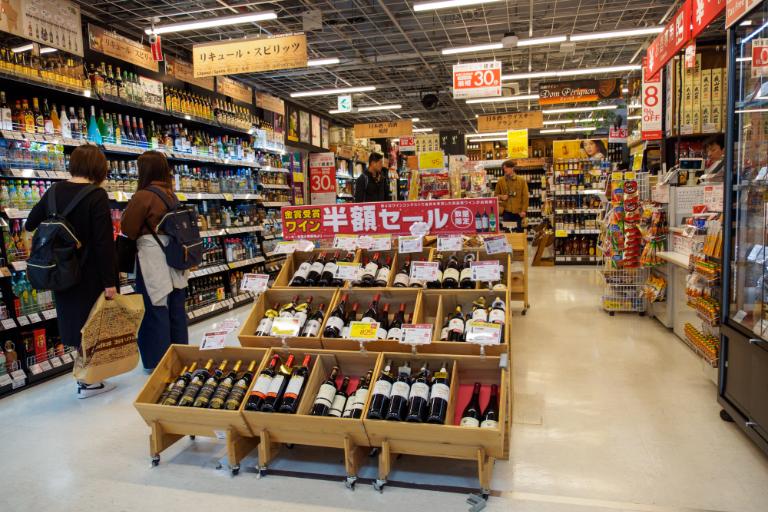 With a population of more than 120 million, Asia's most mature wine market offers plenty of rewards for companies seeking to invest in it. Japan is a country with a small but thriving domestic grape wine industry and a long history of wine production that goes all the way back to the early Meiji period.
Wine Intelligence statistics demonstrate that there are around 30 million regular wine drinkers in Japan. Of these, almost half are 55 and over. The older Japanese consumer prefers to purchase wines from France or Italy, favoring a traditional experience over a new world alternative. The younger generation is less discerning with their wine drinking, inspired to try new things and explore wines from different countries. The younger consumers are moderate drinkers in comparison to the older generation.
Age profile of regular wine drinkers in Japan
Source: Wine Intelligence, Japan Landscapes March 2019 Report
Wine consumption is slowly rising in Japan
Fashionable with the young generation, wine is seen as a healthier alternative to sake, shochu or beer. Until recently, wine was consumed mostly by Japan's elite. A massive preference swing toward wine drinking has changed the status quo significantly. Wine consumption, while growing, is still relatively small, and competes with much more established beverages such as Sake and beer. A transformation in the wine world is taking place, evolving to accommodate the taste preferences of Japanese wine lovers.
Today the Japanese are ranked as number one in Asia in terms of wine consumption ( 2.6 litres a year). Ten years ago (2009) it was only 1.90 litres per year – so it is gradually increasing.
Average per capita consumption in litres
Source: Statista, August 2019
Wine Inclinations
Red wine is the preferred wine among the Japanese, followed by white. The Japanese market is fast-paced and highly influenced by trends and the media. When scientific findings were published that showed the consumption of red wine is good for your health, annual wine consumption in Japan tripled to nearly 3 litres per person.
Another of the more unusual motivations to drink wine in Japan is Kami No Shizuku – or The Drops of God, considered a modern-day handbook for ordinary wine lovers that are scared off by pompous wine journals. This Manga comic has a readership of 500,000 each week and when a particular wine is mentioned, sales immediately skyrocket.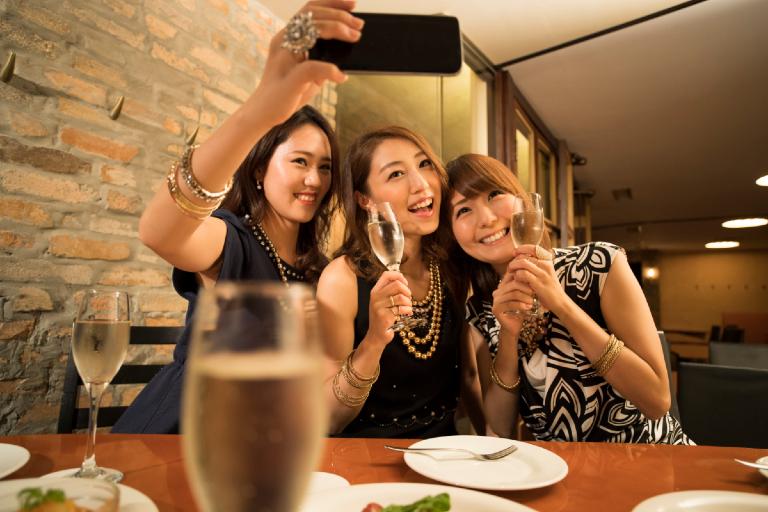 Sparkling wine has gained popularity recently, especially among women, and more than half the French wine imported last year was high-value sparkling wine. Imports of sparkling wine increased by thirteen percent in 2018, from $543.5 million to $615.6 million.
Consumers under 35 years of age fully accept screw caps whereas older consumers maintain a strong association between corked wine and quality.
A thirst for international wine
The Japanese market is still dominated by international wines. Locally produced wine from Japanese grapes makes up only 4.8% of the entire market though Japan wine is growing in popularity.
Japan's mature wine consumers prefer traditional European wines, namely French and Italian vintages, whereas the younger generation enjoys trying new world alternatives such as Chilean wines.
Japanese imports of European wines have increased significantly since the free trade agreement between the European Union and Japan took effect in February 2019. This agreement effectively reduced wine tariffs to zero and permitted businesses and consumers across Europe and Japan to take advantage of the largest open trade zone in the world. France, as the largest EU exporter of wine to Japan, accounts for more than 60% of the export value of EU wine to Japan. Italy appreciated a 17% increase in value and Spain enjoyed a 30% increase in export value.
EU countries France, Italy and Spain all recorded significant increases in exports during 2019, but especially during the golden period between February and June, when the EU's export of wine to Japan surged 23% in value and 25% in volume.
Wine export from Chile, France, Italy and Spain to Japan
Source: UN Comtrade Database
The EU's total exports to Japan reached its highest figure for the last five years, with a 9% increase in shipping value and a 10% growth in shipping volume
The growth rate of EU export value and volume to Japan
Source: Eurostat
Chilean wines, which have always been tough competitors in the Japanese wine market, have been tariff-free in Japan since 2007 and this provided a significant boost to sales. Chilean wine prices were highly competitive compared to European wines, and the dominance of Chilean wine in the Japanese wine market quickly grew. However, trade experts suggest that the significance of these wines is starting to slow down as consumers are now gravitating towards European wines. This year Chile recorded a decline of around 30 %.
Average Import Prices
In 2018, bottled wine imports amounted to 167 million litres valued at $978.2 million. The average price per litre of imported bottled wine was $5.85. The average value of U.S. bottled wine was $15.07/L to $16.14/L. French wine cost $9.74/L average unit value. The average import price-per-litre from Chile was $2.87/L, Spain $3.05/L, Italy $5.05/L, and Australia $4.17/L.
Japan Imports of Bottled Wine; Million US Dollars
| | | | | | |
| --- | --- | --- | --- | --- | --- |
| Partner Country | 2014 | 2015 | 2016 | 2017 | 2018 |
| World | $1,059.9 | $949.1 | $921.7 | $978.6 | $978.2 |
| France | $480.2 | $410.3 | $393.6 | $413.2 | $411.5 |
| Italy | $176.6 | $149.4 | $144.0 | $153.5 | $153.1 |
| Chile | $136.6 | $153.2 | $145.5 | $159.0 | $147.3 |
| USA | $92.0 | $90.6 | $95.5 | $103.6 | $115.8 |
| Others | $174.5 | $145.7 | $143.1 | $149.3 | $150.6 |
Source: Global Trade Atlas
Revenue and expected growth
Statista indicates the total revenue from the wine industry amounts to US$9,739m for 2019 and is estimated to show revenue growth of 1.2% in 2020.
Total Revenue of the Wine Industry in Japan
Source: Statista, August 2019
Distribution
The Japanese wine sector has grown impressively since 1960. Japan is a mature wine market, but industry growth today is being driven by the off-trade. Buyers are moving away from the on-trade for financial motivations and embracing a more European tradition of drinking wine with dinner or in restaurants.
Approximately two-thirds of wine purchased in Japan is sold in the off-trade. Wine consumption growth is mainly concentrated in restaurants. Japan is the country with the largest number of sommeliers in the world. The sommelier association boasts 7000 members and it's important for motivating wine consumption and trends. The Japanese tradition of letting a chef choose your meal (Omakase) extends to wine too. Restaurant sommeliers play a pivotal role by promoting wine in-person to consumers.
By 2023, 68% of spending in the Wine segment will be attributable to out of home consumption (e.g. in bars and restaurants).
Out of Home Revenue Share
Source: Statista, August 2019
Japanese Market Observations
As the seventh-largest wine importer in the world, Japan is an established and highly developed market with over 30 million consumers.
Japanese consumers are curious, keen to learn and open to experimentation. The fact that Japan has more sommeliers than any other country aside from Italy, is a positive sign for market growth.
In recent years, wine consumption in Japan has shifted from a traditional context to one based on culture, friendship, and curiosity.
Japanese wine consumers over 35 years of age are most likely to consume wine in restaurants for business or socializing.
The new wave of younger consumers prefers consuming wine in bars, clubs or parties.
Sources:
https://www.wineintelligence.com/downloads/japan-landscapes-2019/
https://www.statista.com/outlook/10030000/121/wine/japan#market-ontradeRevenueShare%202019
https://apps.fas.usda.gov/newgainapi/api/report/downloadreportbyfilename?filename=Japan%20Wine%20Market%20Overview_Tokyo%20ATO_Japan_2-5-2019.pdf