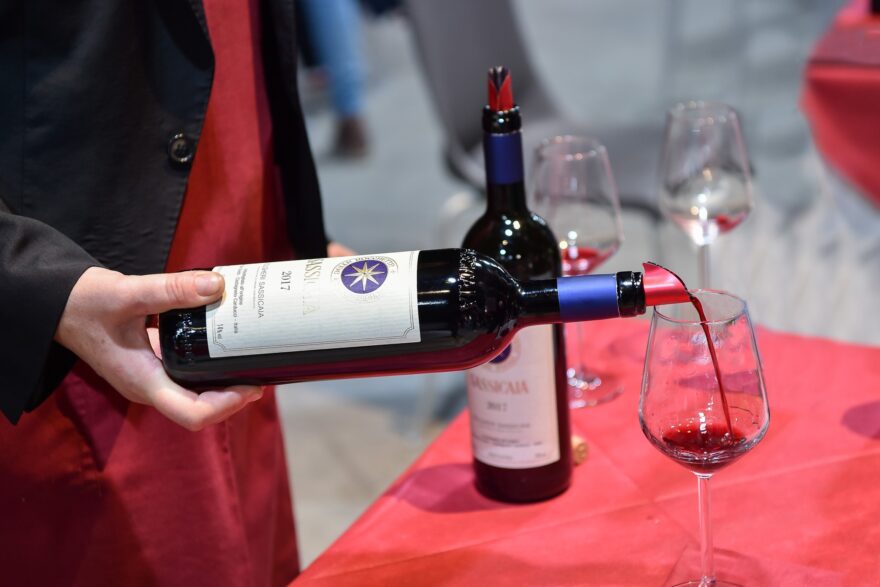 Known as the rebels of Tuscany, Super Tuscan wines are generally considered to be wines that are made in Tuscany with international grape varietals, such as Cabernet Sauvignon, Cabernet Franc, or Merlot, rather than the traditional Tuscan grape, Sangiovese. These wines may include some Sangiovese but this is not normally the main grape in the blend.
Once relegated to "table wine" status, these bold blends now command high prices and are popular with wine lovers around the world. How did all this happen, you ask? Let's find out!
Origin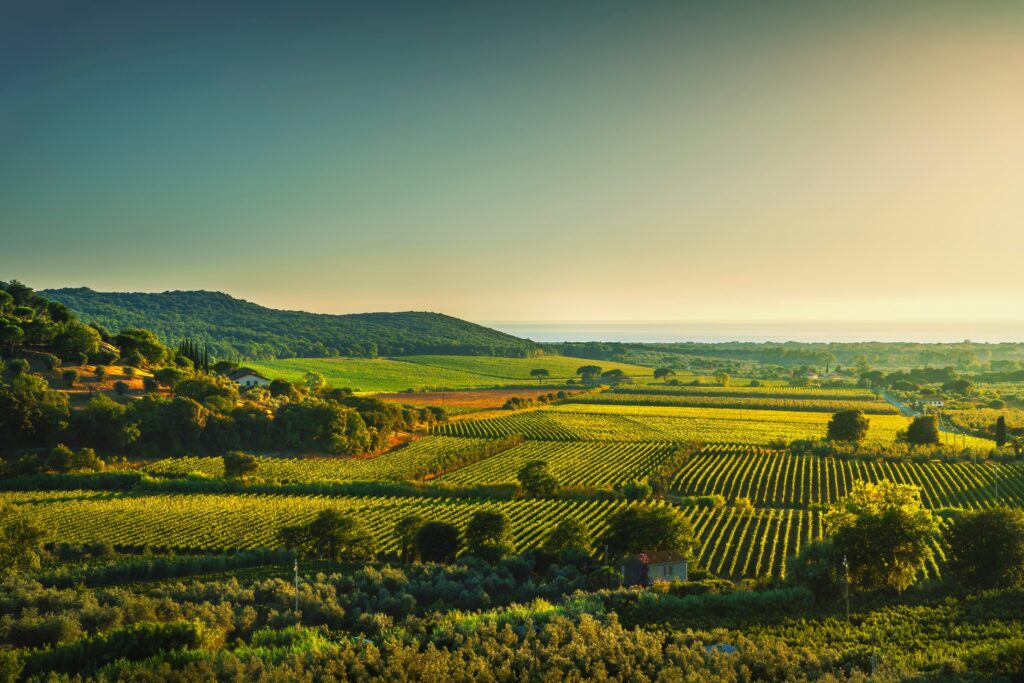 The story really begins with one man, Mario Incisa della Rocchetta, an agronomist. Following the Second World War, he and his wife Clarice left Rome to take over and rebuild her family estate of Tenuta San Guido, located in Tuscany. Being a dedicated and visionary agricultural developer, Mario decided to develop vineyards on the estate, but rather than using the traditional Tuscan grape, Sangiovese, he became convinced that the surrounding region could produce high quality wines from the Bordeaux varietals, such as Cabernet Sauvignon and Cabernet Franc.
His first Bordeaux-style wine was bottled in 1945, but it wasn't until 1968 that the first commercial vintage was released. Made from 85% Cabernet Sauvignon and 5% Cabernet Franc, the wine was called "Sassicaia", and is now one of the world's most sought-after premium wines.
Why "Super Tuscan"?
Because Sassicaia, and similar wines made in the following years, were not made with indigenous Italian grapes, the wines did not fit into any existing classification and could only be sold under the lowest classification as "Vino da Tavola", or table wine.
Despite this, 10 years after the first release, the 1972 vintage of Sassicaia beat 33 other competitors in a Decanter magazine competition to find the world's best Bordeaux blends. Meanwhile, other producers had begun noting the success of Tenuta San Guido with these French grapes, and had started creating their own wines. In 1974, the first vintage of Antinori's Tignanello, another wine that has gone on to international fame, was released. These superstars of Tuscany started to become known as Super Tuscans.
Still, these wines had no legal appellation or status within the Italian wine classification system. It wasn't until 1992 that the IGT (Indicazione Geografica Tipica) classification was created, allowing these wines to move up from table wine status. And today both the Bolgheri DOC and Maremma Toscana DOC appellations within Tuscany allow for the use of international varietals in their wines. Sassicaia even has its own appellation, called Bolgheri Sassicaia DOC!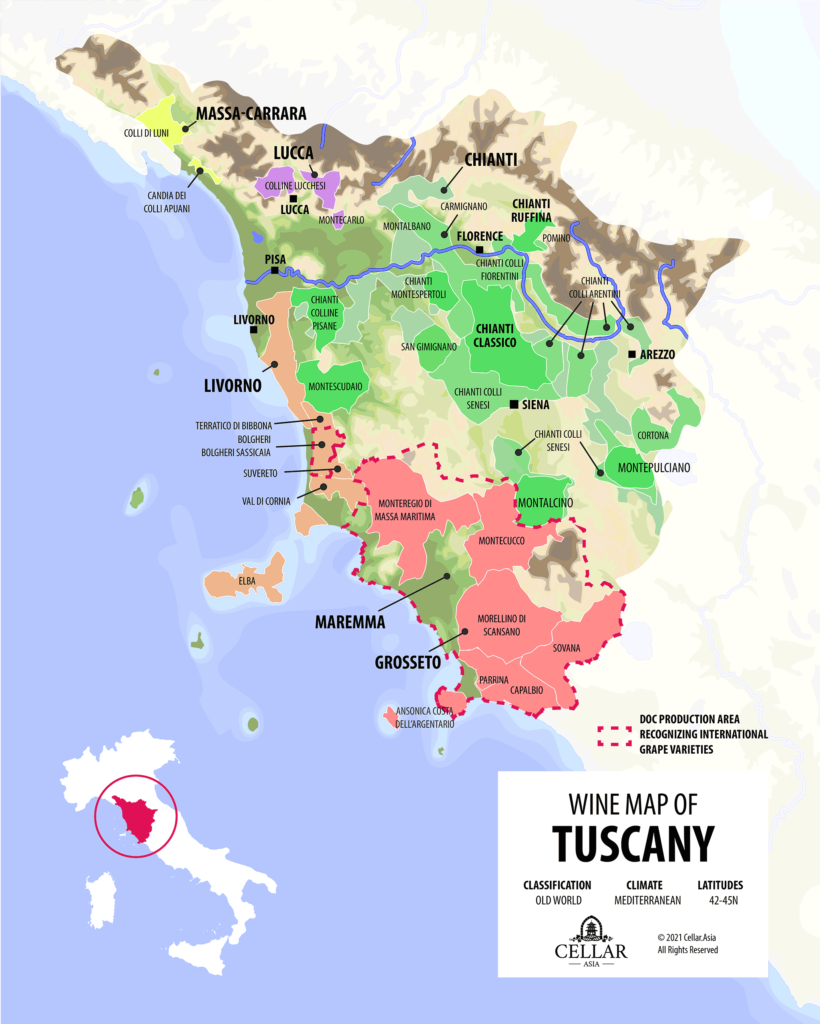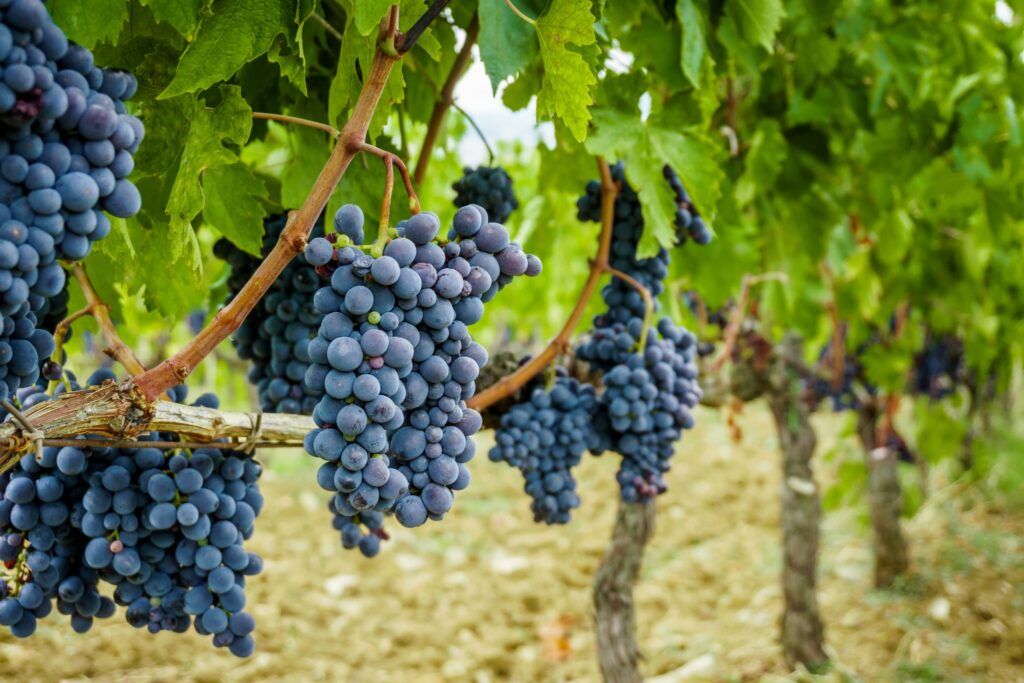 The Modern Super Tuscan
Today, many producers in Tuscany have their own version of Super Tuscan blends, and these are some of the most popular and sought-after wines in the world. Many of these blends incorporate Bordeaux varietals with Sangiovese or even with Syrah, making them truly one of a kind. They have fantastic ageing potential, full-bodied and tannic in their youth but maturing to rich, rounded, intoxicating wines with time in the cellar.
The wines have ripe black and red fruit flavors, with touches of vanilla, tobacco, cedar, caramel, baking spice, and dried flowers. The exact flavor profile of each wine will depend on the grapes that went into that particular blend, but the best also have refreshing acidity and an underlying minerality from stony vineyards close to the coast.
Most Popular Super Tuscans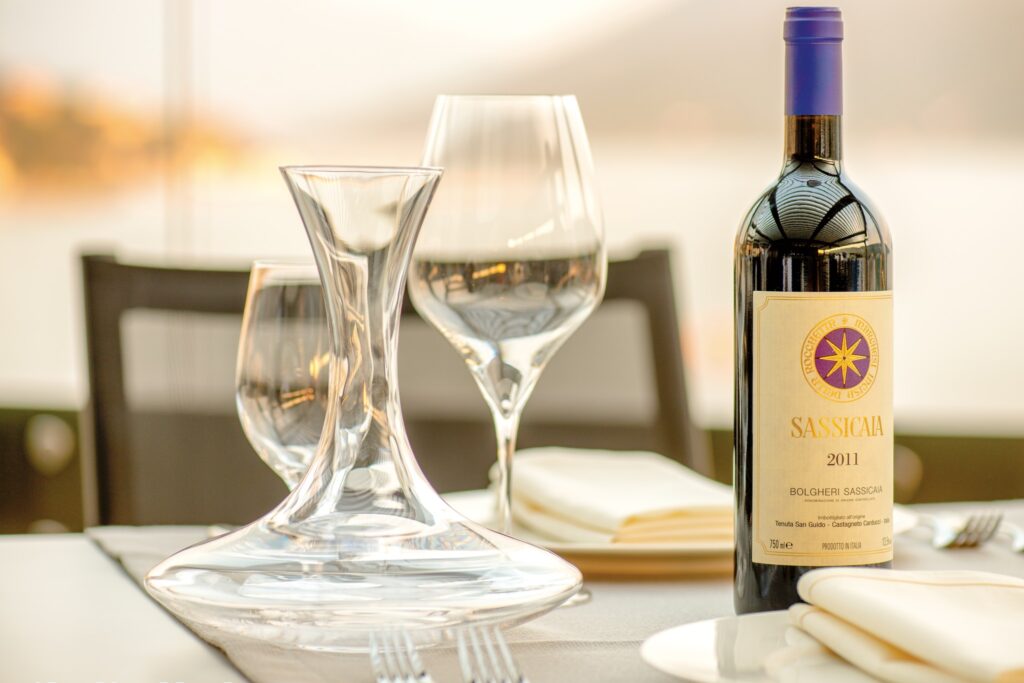 Due to the success and popularity of this wine style, many producers in Tuscany have started making their own blends, which have gained international recognition. Their cuvées were often given fantasy names, rather than following the usual Italian convention of naming a wine after the region in which it was produced, or after the main grapes used in it. Some of the most popular are listed here:
Sassicaia by Tenuta San Guido
Ornellaia by Frescobaldi
Solaia by Antinori
Saffredi by Fattoria Le Pupille
Ca'Marcanda by Gaja
Tignanello by Antinori
Luce by Luce della Vite
Grattamaco by ColleMassari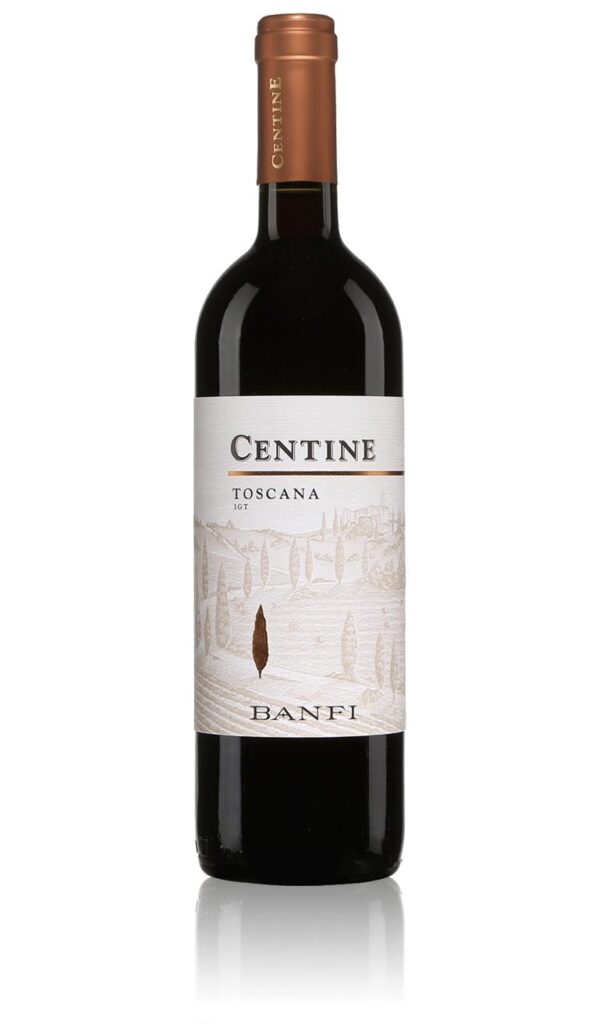 If you are interested in exploring the Super Tuscan style without committing to the high prices these wines can command, I highly recommend Banfi Centine Tuscan Red. A blend of Sangiovese, Merlot, and Cabernet Sauvignon, this ripe and versatile wine is a perfect introduction to the region and style.
Conclusion
Super Tuscans have developed rapidly over the past 50 years, going from unclassified, regional wines to super-premium status, sought by many collectors. Their rich and complex profile, along with their ageing potential, make them serious wines, capable of standing alongside the best Bordeaux and Barolo producers.
If you have never tried a Super Tuscan, be sure to pick one up and give it a try. Many of the most famous producers make second- or even third-label wines in the same style but at much more affordable prices. This could be your next favorite wine!