Recipes
Pan-Fried Shunde Chicken & Macchie Santa Maria Campania Aglianico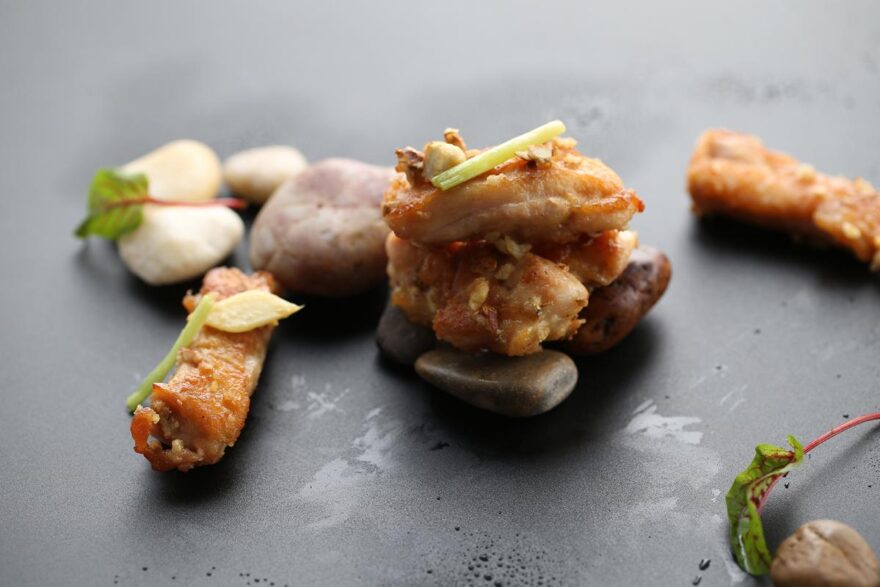 Wine pairing notes
This dry Aglianico, with both its medium body and its good acidity, is perfect to match the pan-fried Shunde chicken from Zhanjiang. The smooth tannins enhance the chicken rich taste given by the Leizhou's mineral-rich red soil and subtropical climate where the animals range. Peppers, onions, and ginger mark a vibrant presence in the mouth but don't overwhelm the harmonic flavor of the wine.
Ingredients
200g Zhanjiang chicken (from Guangdong province, very tasty chicken)
50g ginger
50g Welsh onions
50g bell pepper
10g ginger powder
10g light soy sauce
5g chicken stock powder
5g salt
50g peanut oil
2 edible flowers
Method
Cut the Zhanjiang chicken into pieces and add salt and chicken powder for pickling
Pan-fry chicken pieces on both sides until golden brown
Cut ginger in little pieces, cut bell pepper in triangle sections and chop up Welsh onions
Add ingredients to the pan and stir fry chicken
Add ginger powder and light soy sauce
Decorate with edible flowers and serve
Wine

Campania Aglianico IGT
Macchie Santa Maria
| | |
| --- | --- |
| Description | Aglianico grape was introduced in Irpinia by the Greeks, at the time of the foundation of their colonies (VII ‐ VI a.C.) and since then became one of the most representative grapes of the area. |
| Country | Italy |
| Region | Campania |
| Vintage | 2018 |
| Grape | 100% Aglianico |
| Colour | Brilliant ruby red |
| Aroma | Pleasantly spicy, tobacco and black pepper, with a nice cherry hints |
| Taste | Dry, intense and harmonious |
| Alcohol | 13% |
Winery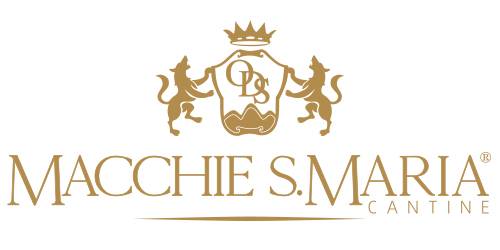 The Production of wine in Irpinia is an art that has been handed down for centuries and it is through the tradition of three generations that Macchie Santa Maria Winery came alive. The entrepreneurial spirit and passion of the new generation have skillfully integrated innovative techniques to traditional methods of production leading towards excellence.
An original Wine & Food pairing from

The guide Zhong Can Yi Jiu and the program Chinese cuisines meet Italian wines are promoted by the Italian Wine Bank, a branch of the project MELIUS, both produced by The I Factor Limited. The guide is realized in collaboration with the Chinese Culinary Institute of the Vocational Training in Hong Kong, the Club China AIS (Associazione Italiana Sommelier) and the Italian Wines World Summit.
This guide is an unprecedented attempt to marry two great gastronomic cultures and artisanal producers: Chinese cuisines and Italian wines. This guide is the first of many steps in a grand project that will be fully realized over the next few years. Our mission is to give interpretive tools to the consumer as well as provide a point of reference for the Italian wine industry, as well as for contemporary Chinese chefs and restaurateurs operating in China, Hong Kong, Macau, Taiwan, Singapore and worldwide.
Discover this original Wine & Food pairing on Chinese Cuisines Meet Italian Wines.