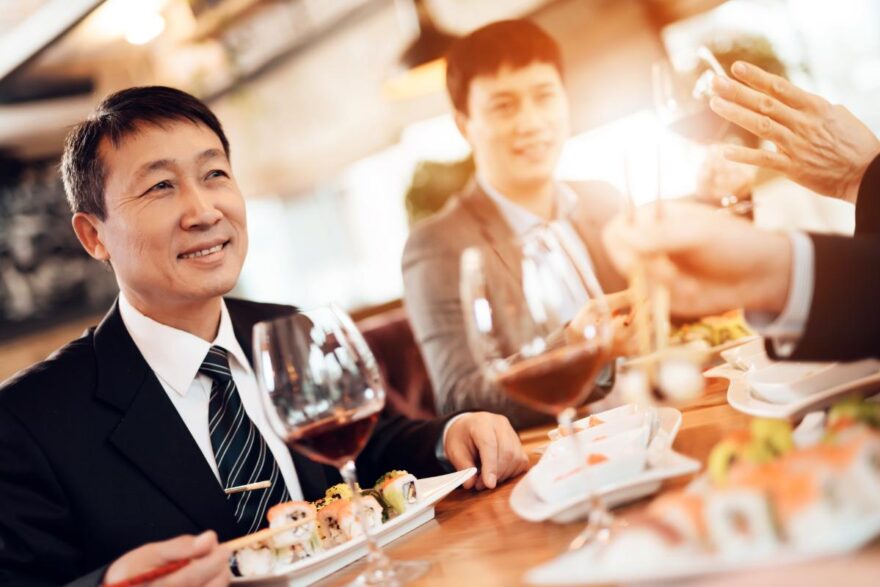 Sushi can pose a problem for wine pairings for several reasons, which is why the drink of choice with this dish is often sake or beer. Sushi comes in many forms, different types include different ingredients, and while the components of sushi are light and delicately flavored, the condiments served alongside are very assertive. With all the combinations of soy, wasabi, ginger, different types of fish and seafood, roe, etc., it can be quite difficult to find a wine to pair with a meal based on sushi.
One important thing to remember before we dive in, is that there is no perfect wine/sushi pairing. So, just enjoy the experience! Experiment a bit with the options in this article. If you are with friends you can order several bottles of wine and try them with a variety of different sushi and sashimi preparations, and then pick your favorites.
A few guidelines…
Don't overseason
When pairing sushi or sashimi with wine, try not to overuse soy or wasabi, as these are very strong flavors which will overpower nearly any wine. You do not have to abandon these condiments altogether, but they should be used sparingly, just as a light seasoning.
Try matching your wine to the fish/seafood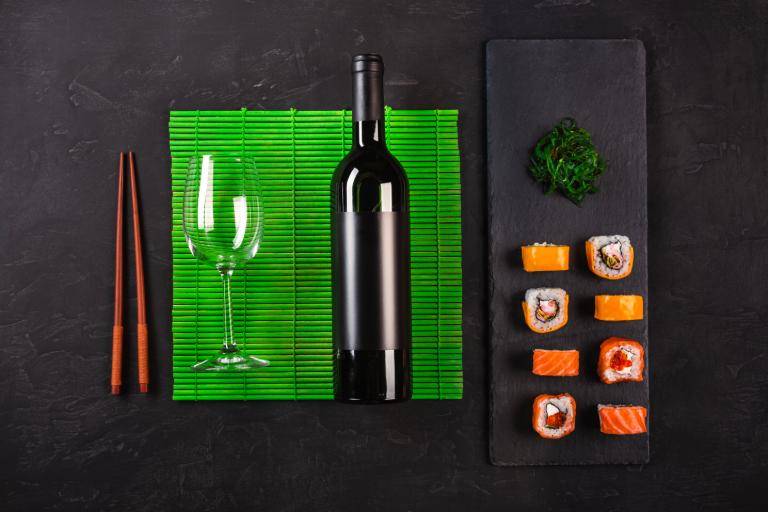 Remember that wine is often paired with the meat or fish around which the meal is planned. One way to match approach pairing is to choose a wine that compliments the main fish or seafood in your sushi. For example, try pairing scallops or crab with a white Burgundy, whose unctuous texture will work well with the richness and texture of the meat.
For white fish or octopus, choose a crisp, clean, white wine with some texture, such as a dry Chenin Blanc, Assyrtiko, a Pinot Grigio with lees ageing, or a Sancerre. Champagne can also be a great choice to pair with sushi containing light, white fish, and can cleanse the palate of strong flavors.
As you move to fattier, richer types of fish such as tuna and salmon, these can actually be paired with lighter red wines if you wish. Try a red Sancerre or a red Burgundy. Both of these options, made from Pinot Noir, have a delicate texture and soft tannins, which will support the dish, without overwhelming it. You could also try a light Beaujolais, made from Gamay. Try a Beaujolais Villages, or the Fleurie, Chénas, or Chiroubles appellations, as some others may be overly tannic.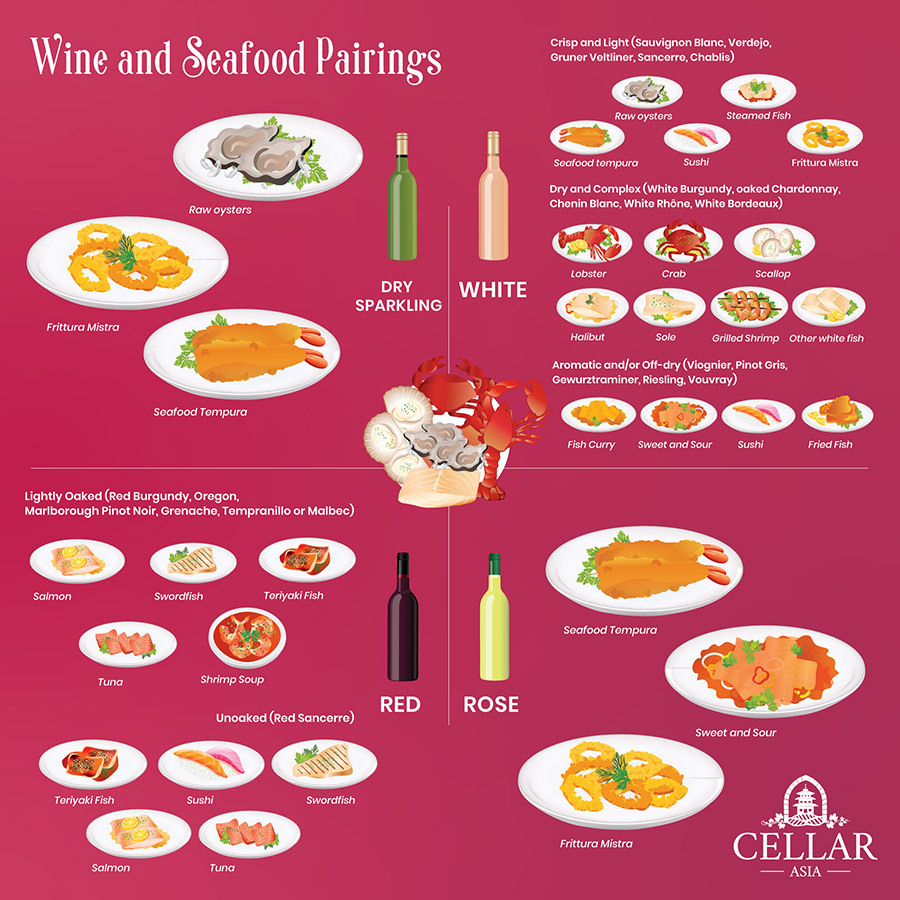 Sushi or Sashimi?
Your choice of sushi or sashimi will also play a role. With sashimi, you can simply pair your wine with the type of fish you are eating and that will suffice. With sushi however, since the fish is served with rice, this will change the flavor profile of the dish. Rice tends to absorb flavors and will act as a cushion, expanding your pairing options. Sushi rice also has just a hint of sweetness to it, which can make a great pairing for an off-dry Riesling or Gewurztraminer. The floral aromas of these wines work particularly well with sushi preparations containing herbs, cilantro, yuzu, or plum.
Unagi (and Anago)
Unagi preparation generally includes coating the flesh in some type of sweet-sour or sweet-savory sauce, which can require a special wine to offset this flavor combination. To pair with unagi, consider using a fortified wine, such as an Amontillado sherry, or even a lighter Oloroso. The complex nuttiness and lightly sweet profile of this wine can play off both the sweet and umami flavors in the dish.
Roe
If the preparation involves a significant amount of fish roe, you may want to try to match your pairing to it, since it has quite a distinctive flavor. Pairing with a dry rosé wine, preferably one from a fruity, fuller-bodied grape such as Grenache, plays up the savory side of roe. Try rosés from the south of France, such as a Tavel or possibly a Bandol, or from Australian Shiraz. The herbal, red fruit notes play well with the juicy, salty roe.
Uni
To match the light, brininess of uni, try it with a dry, mineral white wine, that also has an undercurrent of salinity. Muscadet comes to mind as an optimal pairing, also Assyrtiko from Greece or an Etna Bianco, from the volcanic soils of Sicily. These whites are supremely crisp, with stony minerality and light tangy or saltiness that will bring out the same flavors in the uni.
Hopefully, you've now got some good pairing ideas for what you want to try next time you are eating sushi and/or sashimi. Remember that both sushi and wine are best shared with friends, and the more people you have, the easier it is to sample multiple pairing options. These guidelines are by no means exhaustive, and you should feel free to try your own combinations as well. Leave us a comment if you have a favorite wine and sushi pairing of your own!