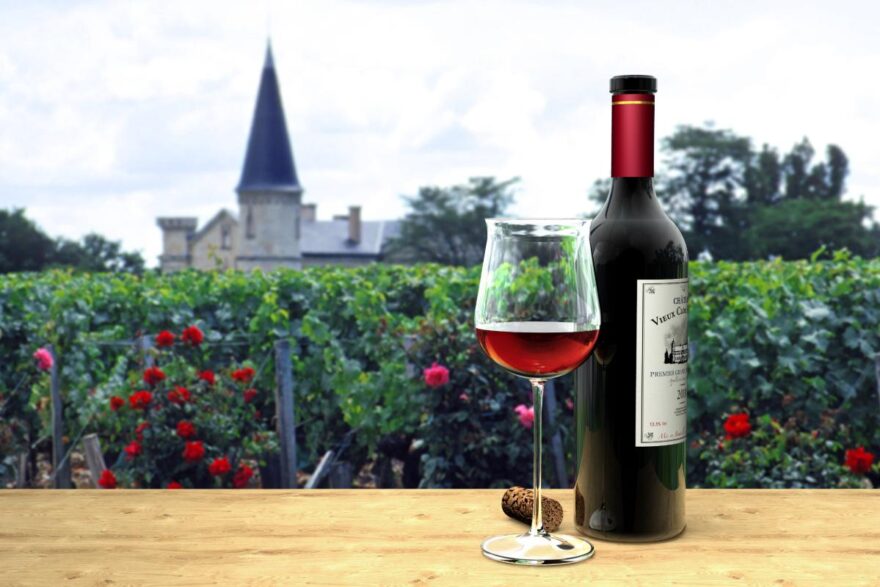 Counterfeit wine, in this case meaning inferior wine sold as a higher-priced brand or type of wine, has existed since the beginning of the wine trade. Disreputable wine merchants have frequently tried to pass off lower quality wine at higher prices.
Today though, the techniques used to copy premium wines have become extremely sophisticated, and counterfeit wines may be extremely difficult to detect, especially to those who are not wine experts.
Many of these counterfeit wines are produced and/or sold in Asia, particularly in China, as demand for well-known wine brands has increased rapidly in the region. Bordeaux wines especially, particularly the first growth Bordeaux and those of the most renowned chateaux, are often targeted for counterfeiting.
Many of these counterfeit wines are produced and/or sold in Asia, particularly in China, as demand for well-known wine brands has increased rapidly in the region.
So how are the Bordeaux producers protecting their wines? How can they guarantee their customers around the world that the product they buy is indeed the one which they are expecting? Let's take a look at some of the most advanced anti-counterfeiting techniques in use in the wine sector…
Visible signatures
Many wineries have added specific features to their labels and bottles, which make these items more difficult to replicate. These could include:
Holograms
Laser-etched bottles
Bottle design that changes every vintage
Ink with proprietary DNA signature
Rare paper for labeling
Hidden images or text within the label
These features remain relatively easy for sophisticated counterfeiters to reproduce, but they do offer easy identification of poorly produced counterfeit bottles.
Track-and-Trace Technology
Producers have also begun implementing more stringent tracking methods. Many customs officials, importers, and distributors do not have the time or the technical resources to verify the authenticity of each bottle. Producers want to be able to trace their product, or allow consumers to track a bottle, through its entire journey since it left the chateau.
Serial numbers – each bottle receives its own number by which it can be traced through the distribution network
QR codes on bottles – these allow consumers to read the code with a smartphone app to get information on the bottle's origin and are difficult to replicate.
Computer chips – cases may be tagged with a tracking device to trace their route to the importer or retail location.
If consumers are able to verify the origin of a bottle with the wine producer via tracking information, it becomes increasingly difficult for counterfeiters to pass off a fake. This method is frequently used by producers for current releases, but the problem remains to verify older vintages. Many great Bordeaux are meant to be aged for years after purchase, and proving the origin of older bottles is problematic.
Tamper-proofing Product
One of the most widespread counterfeiting methods involves refilling collecting and refilling empty premium wine bottles with newer, lower quality wine and reselling these bottles for a profit.
Seals and markers which are destroyed when the bottle is opened are used to ensure that bottles cannot be refilled and resold. These markers contain a code which is linked to the specific bottle, a code which will be destroyed if the bottle is opened.
Trademarking
Another major problem faced by wine producers is that many of their regionally or nationally specific names have not been trademarked in Asia. Asian producers could use names of regions, chateaux, and wine styles for locally produced wines, which was very confusing for consumers, particularly those who are not wine connoisseurs.
In 2011, both the Bordeaux and Burgundy wine councils started filing for trademark rights on dozens of geographical indicators and producer names. These councils have also become more involved in training law enforcement and customs officials in Asia, particularly in China, on identifying correct wine labeling and geographical indicators.
Case in Point: Chateau Margaux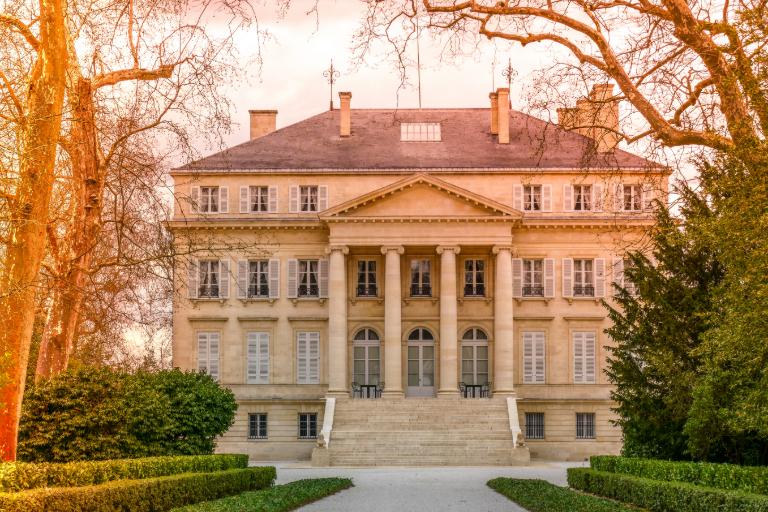 One of the original Bordeaux first growth chateaux, dating from the first Bordeaux classification of 1855, is Chateau Margaux. Renowned for high-end red Bordeaux wines that require years of aging before they are consumed, Chateau Margaux is very concerned with protecting their name and reputation in Asia by fighting against counterfeit bottles.
Margaux incorporates various forms of anti-counterfeiting measures into their bottle production. Each bottle is laser-etched and receives an individual number and barcode. Cases are also numbered and barcoded to track their progress through distribution channels. Special ink is used in the labels and capsules, and the label incorporates microscopic printing of the name "Chateau Margaux" in a specific placement. The bottle design changes every year.
Starting with the 2009 vintage, the chateau increased security by adding Prooftags to their bottles. These tags are adhesive strips running between the foil capsule over the cork and the bottle. Each tag includes a unique bubble code that cannot be reproduced and a reference number, which are linked to the specific bottle. If the bottle is opened, the tag and code are destroyed. Chateau Margaux uses these Prooftags on their flagship wine, Chateau Margaux, as well as their second labels, Pavillon Rouge and Pavillon Blanc.
In the future…
Anti-counterfeiting technology has made tremendous progress over the last decade or two, and as it becomes increasingly advanced we will hopefully see fewer and fewer counterfeit bottles.
A more educated wine consuming public in Asia will also be able to more easily recognize fakes, and will likely be more demanding of their distributors to provide authentic, traceable products.
With both consumers and producers demanding genuine articles, the demand for reliable methods of protecting wines from counterfeit will continue to grow and will likely force importers and distributors to be more strict in screening the wines they offer. All of which is good news for Bordeaux producers and wineries around the world.